Documentary Theatre: Experiment 067
17.doc was originally scheduled to perform the documentary theatre, Reflection: Between I and We, at TIDF 2020. With the spread of COVID-19, the performance was postponed by a year, and while the group had 17 funding members, not all chose to stay on.
We who remained continued our rehearsals, going back and forth in our reflections on the notions of 'I' and 'We': Ocean waves, light and family portraits; healing, dialogue, and settling down; severance, goodbyes and values; fear, shame and stigmatisation... The more we rehearsed, the more the themes started to blur together. In our bid to uncover the 'core' of the work, we came to realise that the source may have been a collective perception of some sort, derived from the complex and inexplicable essence of being human... But what exactly is it? This is what awaits us in the distance.
After close to two years of rehearsals, we filmmakers have allowed the body to take the place of images to express thought, playing with the myriad possibilities available between images and the theatre stage. If we have to set a theme for our performance this year, we might choose to label it an 'experiment'—for every exploration on stage is simply one experiment after another—and if we start counting these from the day we got together to collaborate, our performances at TIDF will mark the 66th and 67th experiments.
Performers: HSIN Pei-yi, DUAN Pei-yao, HSU Ya-ting, KUO Hsin-ying, Kite CHEN, CHEN Hui-ping, PAN Szu-han, Pinti ZHENG, LAI He-yin, Faliyos Afiyaw
Production: 17.doc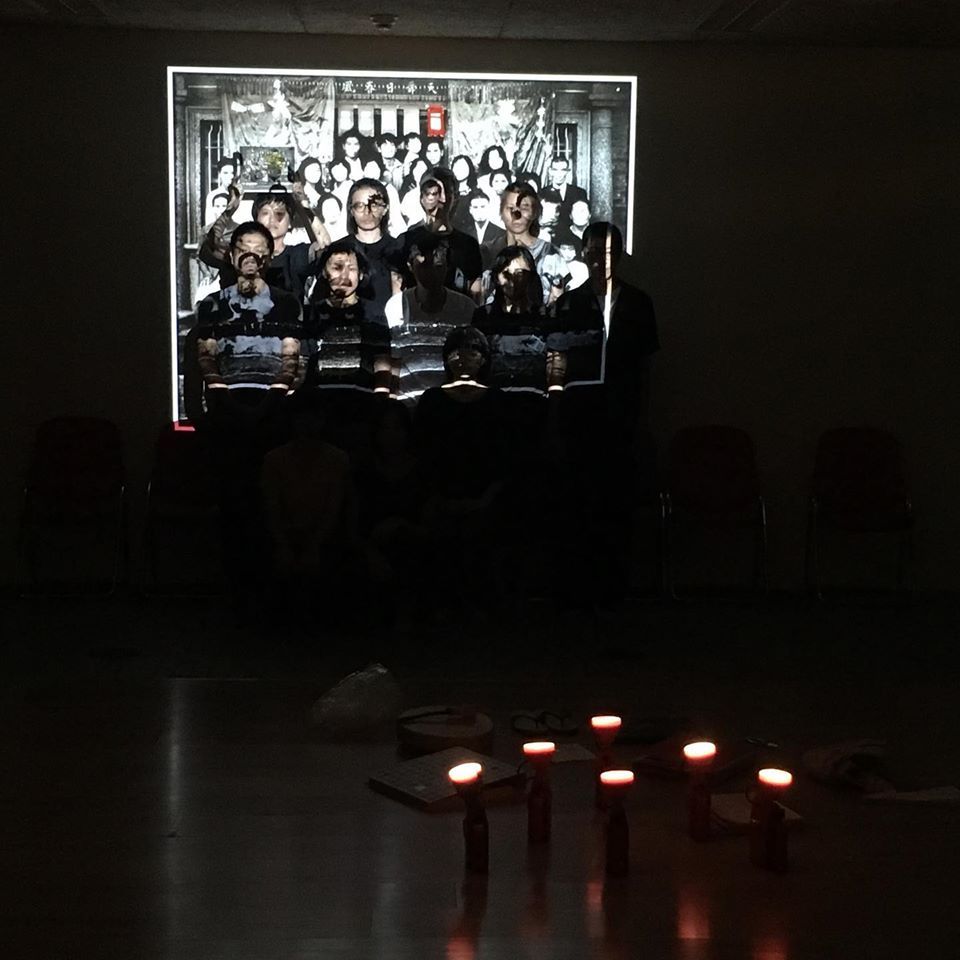 Date:
05.03 (MON) 19:30
05.05 (WED) 19:30
Venue: C-LAB R101 Rehearsal Room(No. 177, Sec. 1, Jianguo South Rd., Taipei City)
Duration: 90 minutes
Admission: Please sign up in advance on the TIDF website. If last minute seats are still available, there will be a queue for rush seats at the venue.
※With Q&A session after the performance
About 17.doc
Getting their start from the DOC DOC Documentary Workshop held between 2016 and 2019, the 17 documentary filmmakers have turned story-telling on its head, laying aside their video cameras and turning to their hands, feet, bodies and voices... By tapping into the history of self-evolution, they have come up with a possibility of non-linear narrative.
※Collaboration with Taiwan Contemporary Culture Lab