Documentary Theatre: Reading Virus
Now that it is the beginning of 2021, looking back at the fear and distancing measures that defined 2020, it is interesting to see how expectations of returning to normal life after the pandemic has shifted to discussions on how to coexist with the virus. The reading by a group of people, with each hailing from a different village, flow into a chorus of voices that form a life-saving ark. How do we get out of the hole that we have dug for ourselves? How do we move forward together in an era of absent bodies? How do we rebuild hope while breaking out of our confines?
Reading Virus is a follow up to Reading Hunger and Reading Father, the third installment of the 'Reading' theater series by the Folk Memory Project.
Concept: WU Wenguang, ZHANG Mengqi
Rehearsal Execution: ZHANG Mengqi, HAO Yongbo
Creation & Performance: ZHANG Mengqi, HAO Yongbo, Luoluo, SHAO Yuzhen, WU Wenguang, HU Tao, GAO Ang, YU Shuang, YANG Yuanyuan, ZHAO Shuyi, LI Tianyi, LIU Tong, LIU Xiaoqian, ZHOU Tiantian, DAI Xu, ZHANG Dun, PAN Qiurong, ZHENG Haolin, WU Andi, WANG Sisi, PANG Hong, ZHOU Lei, CHEN Kun…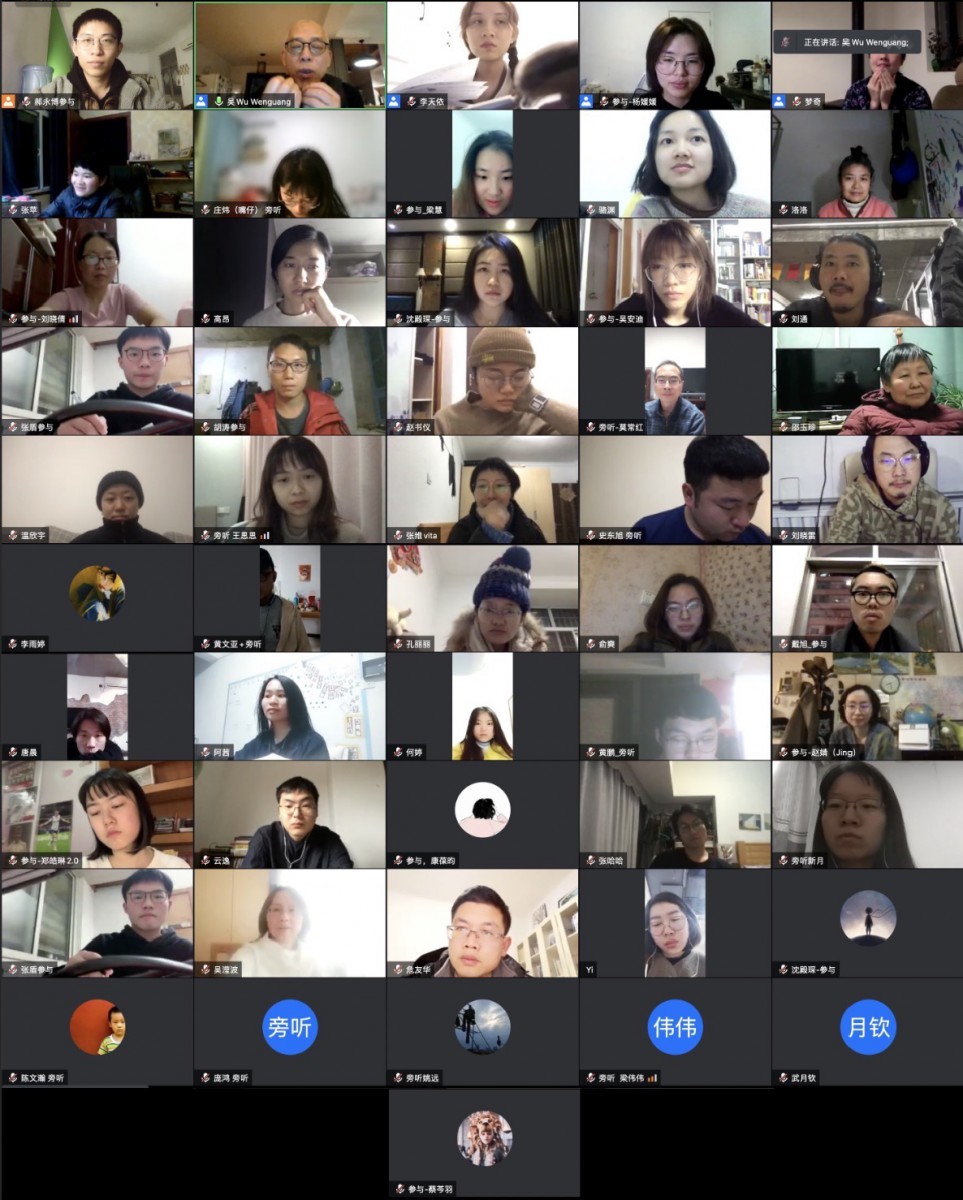 ►Exhibition/ Interaction/ Workshop
FREE ENTRY
Date: 05.08 (SAT) 13:30-18:30
Venue: C-LAB R102 Coworking Space(No. 177, Sec. 1, Jianguo South Rd., Taipei City)
►Performance
Date: 05.08 (SAT) 19:00-20:30
Venue: C-LAB R102 Coworking Space(No. 177, Sec. 1, Jianguo South Rd., Taipei City)
Admission: Please sign up in advance on the TIDF website. If last minute seats are still available, there will be a queue for rush seats at the venue.
※With Q&A session after the performance
About the Folk Memory Project
In the summer of 2010, Caochangdi Workstation, an independent art space in Beijing, launched the Folk Memory Project, which originally focused on the history of the Great Chinese Famine between 1959 and 1961 (also known as the 'Three Years of Great Famine'). Participants went back to their respective villages to interview elders, and created documentary films as well as theatre performances based on the elders' memories.
Up until 2018, the Folk Memory Project has had 222 participants interview more than 1,500 people in 339 villages of 22 provinces. These interviews reveal individual stories concerning historical events in different time periods, including the Great Chinese Famine, the Great Leap Forward, the Chinese Land Reform, and the Cultural Revolution. 52 documentary films and 6 dance/theatre pieces have been created. Reading Virus is the latest performance piece.
※Collaboration with Taiwan Contemporary Culture Lab