Jury
Jury of Asian Vision Competition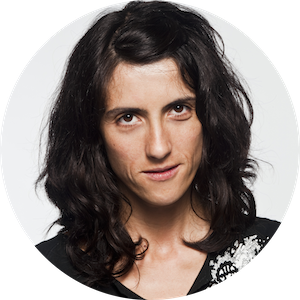 Cíntia GIL
Cíntia GIL studied philosophy at the University of Porto after attending a filmmaking course at the Portuguese School of Cinema and Theatre. She worked as a researcher for a PhD thesis at the Aesthetics, Politics and Arts Research Group of the Philosophy Institute of Porto University. Between 2001 and 2007, she worked on the production of several films. She also taught at the Video and Documentary Cinema School of Abrantes. Cíntia was a member of the Vila do Conde Short Film Festival selection committee. Since 2012 she has been a co-director of DocLisboa as both production and artistic director. Since 2015 she has also been a member of the board of Apordoc - the Portuguese Documentary Association.
Thu Thu Shein
Thu Thu Shein is a freelance filmmaker born in 1983 in Yangon, Myanmar. She is a graduate of the National University of Arts and Culture's cinema and drama course. She attended several filmmaking workshops and started making documentary films in 2005. Some of her documentary films have been selected in international film festivals. In 2010 she got a scholarship to study at FAMU, the Film and TV School of the Academy of Performing Arts in Prague for a 3-year Master Degree Programme of Cinema and Digital Media. In 2011 she co-founded Myanmar's very first film festival, Wathann Film Festival, with her husband Thaiddhi, who is also a filmmaker; she serves as the festival director of Wathann Film Festival. They also established the Third Floor Production in 2013 and produce films on social issues for independent filmmakers from Myanmar.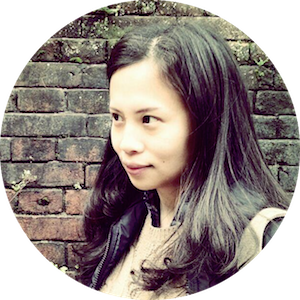 FANG Hui-chen
FANG Hui-chen studied for a PhD in Chinese Literature at National Taiwan University and worked as a feature writer for exclusive interviews at Next Magazine. Currently, she is a senior journalist at the non-profit media outlet The Reporter and focuses on investigation into public issues. She has published several collections of essays, including One Way Street, Little Dust and River, and a collection of interviews titled, A Journalist Like Me, which was nominated for the Taipei International Book Exhibition Awards. Her essay, 'Strawberries and Ashes: The Daily Life of a Victimizer', won the Chiuko Essay Award in 2016.
Jury of International Competition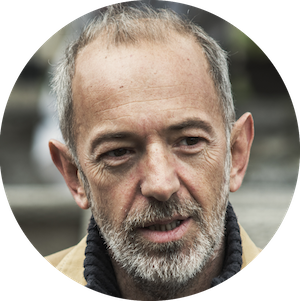 Veton NURKOLLARI
Veton NURKOLLARI is the artistic director of DokuFest, Kosovo's largest documentary and short film festival, which he co-founded in 2002 and one of the curators of DokuPhoto, an annual showcase of documentary photography that runs concurrent to the film festival. He is a member of the Advisory Board of the Balkan Documentary Center and is also a member of the selection committee for the Cinema Eye Honors, an organization that recognises and honours exemplary craft in nonfiction filmmaking in New York. Veton is a member of the European Cultural Parliament and the European Film Academy and is also one of the founding board members of The Albanian Cinema Project, an organization that works to save the imperiled celluloid heritage of Albania. Currently, Veton is involved in the promotion of documentary cinema in rural areas of Kosovo through the 'Cinema at Your Door' project, one of the many exhibition and educational initiatives under the DokuFest organization.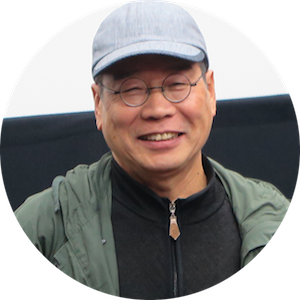 HARA Kazuo
HARA Kazuo was born in June 1945. He attended Tokyo College of Photography before dropping out to work as support staff at a special education school. In 1972 he founded the production company Shissoh Production with KOBAYASHI Sachiko and made his directorial debut that same year with documentary film Goodbye CP (1972), followed by Extreme Private Eros: Love Song 1974. In 1987, The Emperor's Naked Army Marches On followed former soldier OKUZAKI Kenzo's relentless hounding of his superior officers to hold them accountable for their actions in World War II. In 1994 he released A Dedicated Life, an examination of truths and fictions surrounding novelist INOUE Mitsuharu. He presented his first fiction film The Many Faces of Chika in 2005. Actively involved in cultivating new filmmakers, he has taught at the Japan Institute of the Moving Image, Waseda University, Osaka University of Arts, and other institutions. He also holds his own film studies workshop Cinema Juku on an irregular basis. Despite being far from prolific, the films he has released to date are all highly regarded.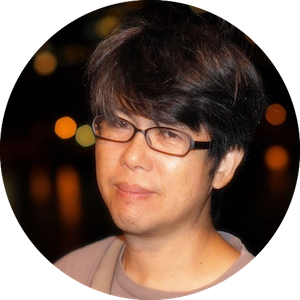 CHEN Hsiao-dong
CHEN Hsiao-dong graduated from the Department of History at Fu Jen Catholic University. A senior Taiwanese film editor, CHEN is known for his expertise in analysing and organising images and has collaborated with many directors of different generations. He started his career as a recording assistant at the Central Motion Picture Corporation in 1989 and worked on films such as A Brighter Summer Day and Song of the Exile. Later he joined the editing department and has worked as an editor for more than two decades since then. Having edited countless narrative and documentary films, CHEN won several best editing prizes, including two Golden Bell Awards for We Don't Have a Future Together in 2003 and Dear Mother Earth in 2012, one Golden Horse Award for The Man behind the Book in 2011 and one Taipei Film Award for Cha Cha for Twins in 2012.
Jury of Taiwan Competition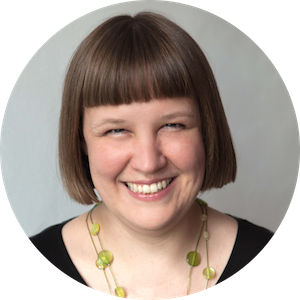 Sirkka MÖLLER (photo by Christian Vagt)
Sirkka MÖLLER holds an MA in Social Anthropology and Dutch and Nordic Philology. For more than 25 years she has been organising and programming international film festivals, with a focus on documentary and short formats. She has wide experience in programming, sales, project development and education and is a regular moderator at industry events.
Since 2006 she is a member of the Advisory Selection Committee for the Panorama section at Berlinale and is coordinator of the project lab Doc Station at Berlinale Talents. Since 2008 she has been working with up-and-coming filmmakers as a tutor at pitching and development workshops. She has taught at the University of Television and Film Munich (HFF) and the University of the Arts Berlin (UdK). She advises filmmakers on development and editing and works as a freelance film curator.
Anna HAR
Anna served as KOMAS programme coordinator for four years before pursuing an MA in Visual Anthropology at Goldsmiths College, London. She specialises in developing community-based audiovisual units and support services for the grassroots. She has extensive experience in producing social documentaries about Malaysia and other Southeast Asian countries. Anna was formerly the creative director of a Malaysian television production house and has since then established her own company Big Pictures Production. She is also the festival director of FreedomFilmFest in KOMAS.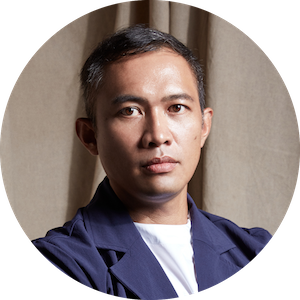 Lungnan Isak Fangas
Lungnan Isak Fangas has directed many documentaries, and his Ocean Fever won several awards and was invited to many film festivals in Taiwan, the US and Korea. In 2010 he served for the first time as executive producer on a series of documentaries about Typhoon Morakot and Taivalu, which he produced, won the Grand Prize at Taipei Film Awards in 2011. Moreover, he worked as manager in the programme department at Taiwan Indigenous TV, the Chair of the Taipei Documentary Filmmakers' Union and served as a jury member at Taipei Golden Horse Film Festival, Taipei Film Festival, Kaohsiung Film Festival and MOC film subsidy committee. Currently, he is an executive producer and director at Wonderful Time Film Productions and aims to solve the problems in Taiwan with films.
Jury of Chinese Documentary Award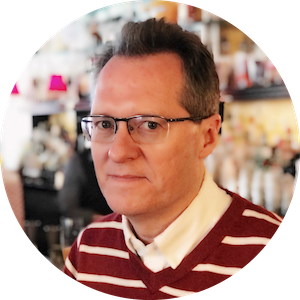 Thom POWERS
Thom POWERS has been the documentary programmer for Toronto International Film Festival since 2006. He is a co-founder and artistic director of DOC NYC, America's largest documentary festival. He is the host of the podcasts Pure Nonfiction and WNYC's Documentary of the Week. He created the weekly screening series Stranger Than Fiction at New York's IFC Center. He programmes for the Miami Film Festival and Sundance Now, and taught documentary producing for 17 years at New York University and the School of Visual Arts. He co-founded the Cinema Eye Honors, the Garrett Scott Documentary Development Grant and the Montclair Film Festival. He previously spent a decade directing documentaries for HBO, PBS and other media outlets. He also worked as marketing director and editor at Fantagraphics Books.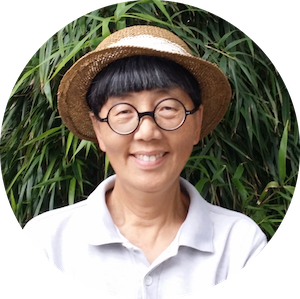 May FUNG
May FUNG holds an MA in Human Resources Management. She was a film buff in her childhood and became an independent Super-8 filmmaker in the late 1970s, and a video artist in the late 1980s. She has also been a critic, an administrator, a curator as well as an advisor to several independent art spaces. She was a recipient of an Asian Cultural Council fellowship in 1994 for video art and of the Hong Kong Arts Development Council's Artistic Development Award in 1999. She is an advisor on film to the Leisure & Cultural Services Department and to the Film & Video Department of Hong Kong Arts Centre, and a member of the Hong Kong Arts Development Council.
Ben TSIANG
After 12 years with SINA, Ben TSIANG decided to switch gear and established CNEX in 2006. CNEX is a social enterprise devoted to documentary film production and promotion. Its mission is making impact for Chinese society through capturing the factual stories that deserve attention and nurturing media/visual literacy for generations ahead. CNEX works with independent filmmakers to produce documentaries, which have won awards at prominent film festivals such as Venice Film Festival, Cinéma du Réel, and Golden Horse Awards. In addition, CNEX holds documentary film festivals and organises world-acclaimed doc summit CCDF (CNEX Chinese Doc Forum) to make collaborative connections between Chinese and international leading documentary institutes, including Sundance, IDFA, Tokyo Docs, etc. In 2017 Ben TSIANG was invited to be a voting member of the Academy of Motion Picture Arts and Sciences in the Documentary Branch.
Jury of Next Generation Award
WANG Liang-yun, , CHU Chih-yuan, CHU Jian-hsin, WU Zi-yun, LU Pei-tsz, LEE Fang-tzu, LI Jo-tzu, LIN Chia-chi, HSU Hsuan, CHANG Tzu-yi, CHANG Chiao-ying, CHANG Pei-jie, JHUANG Wei-cing, MO Wei-chun, CHEN I-heng, CHEN Yu-fan, CHEN Yi-lun, CHEN Li-lin, CHEN Mei-ling, HUANG Ching-ying, LIAO Tzu-ning, LIU Ruby, JHENG Wen-min