Adopting a first-person narration, the documentary has a sense of immediacy that inspires empathy. Invited by Hong Teh-sun (洪德舜), a Houfeng native and self-taught marine ecologist, to make a documentary about the disappearing horseshoe crabs, Hung has evidently established friendships with the residents during the several years it took to film the documentary. He also paints an idyllic picture of a small fishing village through the stories of elderly fishermen such as Hong Mu-chu (洪木櫸) and Hong Kuang-chao (洪光照).
Through their daily routines, we learn about their sustainable fishing methods. The Hongs inform us that the horseshoe crab is an integral part of their daily life. The flesh of some are eaten, while the hard shells of others are used to make organic compost or fashioned into decorative amulets that are hung over doors to ward off evil spirits.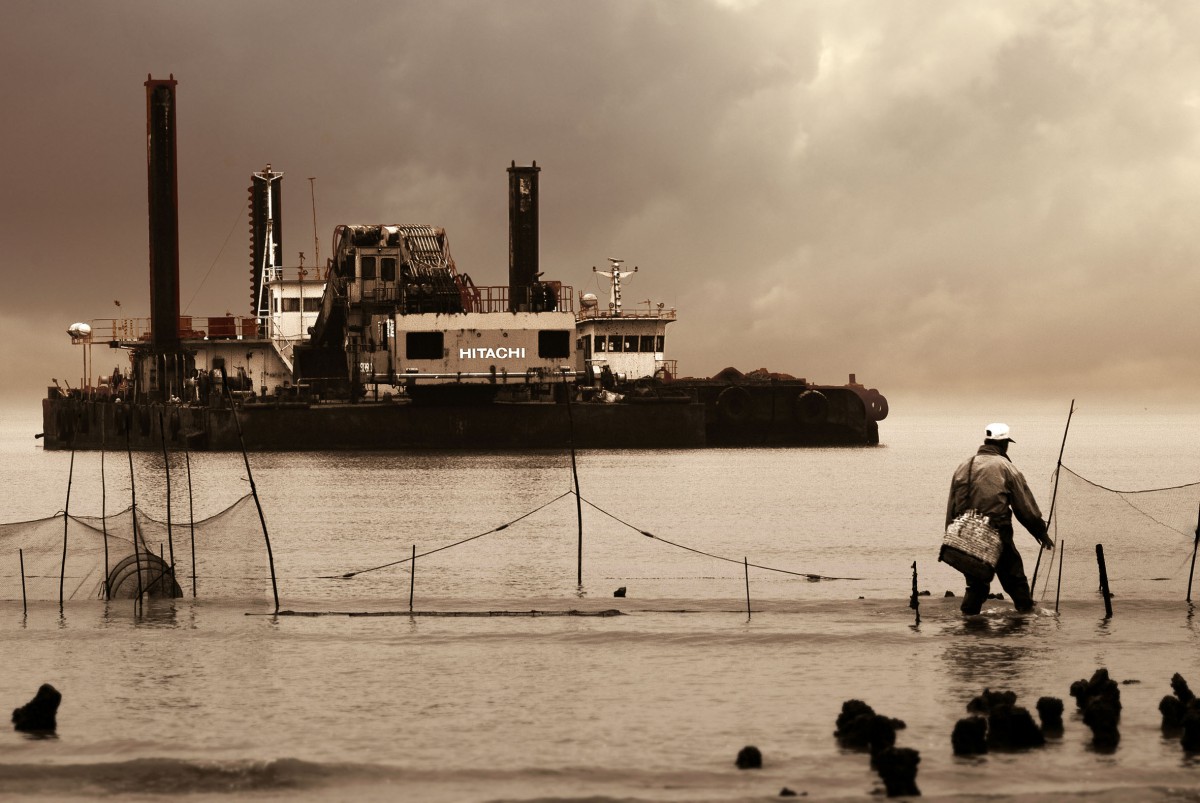 The juxtaposition of the failed construction project and simple life of the fishermen, is a sober and biting reminder of how runaway construction projects overseen by inept officials can destroy the environment.
Government officials are interviewed and conservation plans for horseshoe crabs are revealed. The latter involves transporting them in buckets to a newly designated habitat which, according to Hong Teh-sun's study, is too hostile for hatchlings to survive.
The bureaucratic absurdity reaches its zenith when the Kinmen government fills in the shallow bay and leases the reclaimed land to developers, after it learns that the project proves technically unfeasible.
The most poignant commentary in the documentary comes from the horseshoe crabs themselves. In a recurring sequence, a pair of the ancient creatures are seen crawling on the seashore toward a television set playing edited newsreel footage juxtaposing images of Chiang Kai-shek (蔣介石) making calls for citizens to recover China with that of Ma Ying-jeou (馬英九) happily celebrating the opening of the "three links" — direct transportation, communications and trade links between Taiwan and China. They bear witness to the country's history and now face demise as a new chapter begins.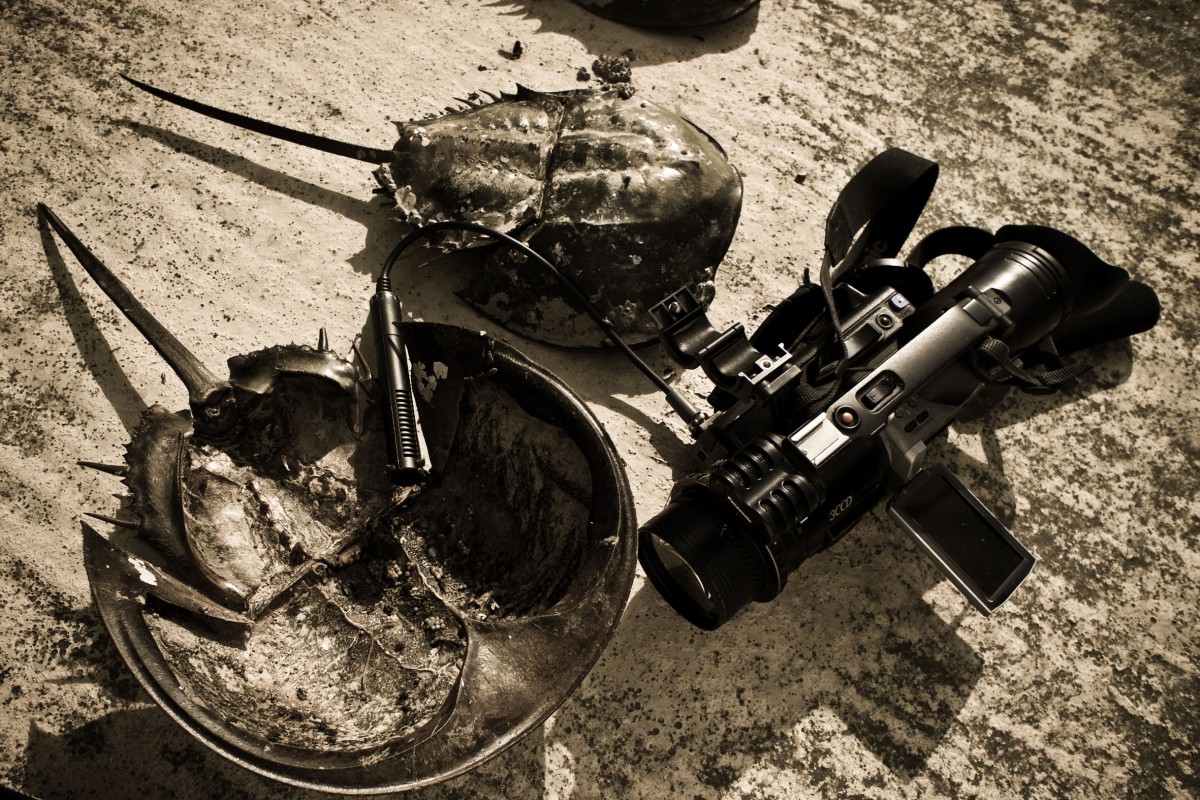 The story ends in 2012. Now covered in mud, the village's once rich seashore is unable to sustain life. Even many fishermen have left some; those who remain, like Hong Mu-chu, have found a job at a construction site. As the director comments toward the end of the film, life without the sea has only just begun.