13th TIDF Announces Competition Shortlist, Opening Film and Key Visual
2022/02/15 16:54
The‌ ‌13th‌ ‌‌Taiwan‌ ‌International‌ ‌Documentary‌ ‌Festival‌ ‌(TIDF),‌ ‌‌to‌ ‌be‌‌ ‌‌held‌ ‌from‌ ‌May‌ ‌6‌ ‌to‌ ‌May‌ ‌15 ‌in‌ ‌Taipei, announced‌ ‌the‌ ‌shortlists‌ ‌for‌ ‌its‌ ‌three‌ competition sections, ‌the‌ ‌‌Asian‌ ‌Vision‌ ‌‌Competition, the International ‌Competition, and the ‌Taiwan ‌‌Competition. Taiwanese director HUNG Chun-Hsiu's film Remember Me, portraying the recent history of Kinmen Island in the Taiwan Strait, was selected as the opening film to kick off the festival on May, 6th.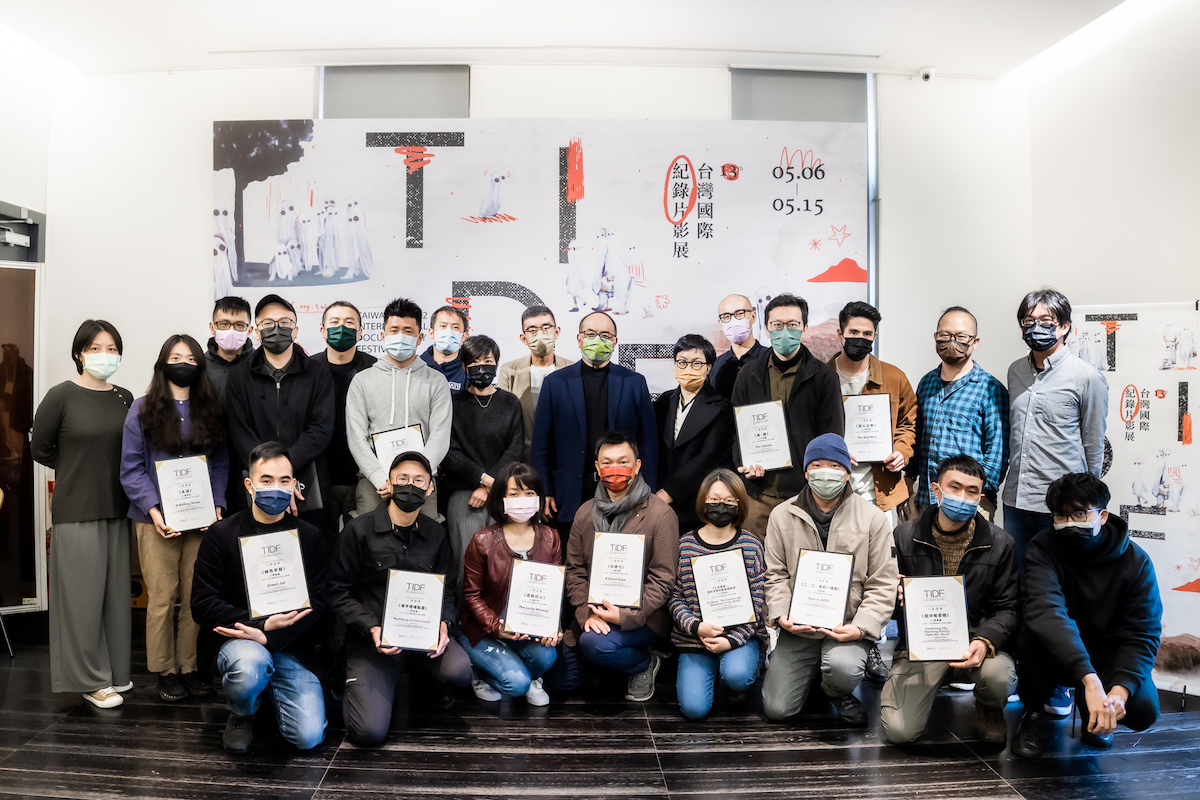 Taiwan Competition Shortlist directors and crews
The‌ ‌biannual‌ ‌festival‌ ‌had‌ ‌attracted‌ 1,896 competition ‌submissions‌ ‌from‌ ‌125 ‌countries‌ ‌and‌ ‌regions, 43 films were shortlisted, with 15 entries in each section. ‌"TIDF has always been a window to the world", ‌said‌ ‌the Programme Director‌ ‌Wood‌ LIN, ‌"Through our selection, we hope that audiences can see what has been happening around the world in the past two years. They cover a broad range of social and political issues and carry strong, unique documentary aesthetics. We are proud of the regional diversity, and very grateful to all filmmakers for their trust in TIDF."
The Asian Vision Competition features works from East to West Asia. Many of them are dealing with topics of deep humanistic concern, from the struggle for democracy in Hong Kong, memories of the Korean war, the plight of Syrian refugees, to the dismal situation of Kurdish migrants in Tokyo. As the competition encompasses titles of all lengths and forms, the programme also includes several short films with strong narrative and unique viewpoints.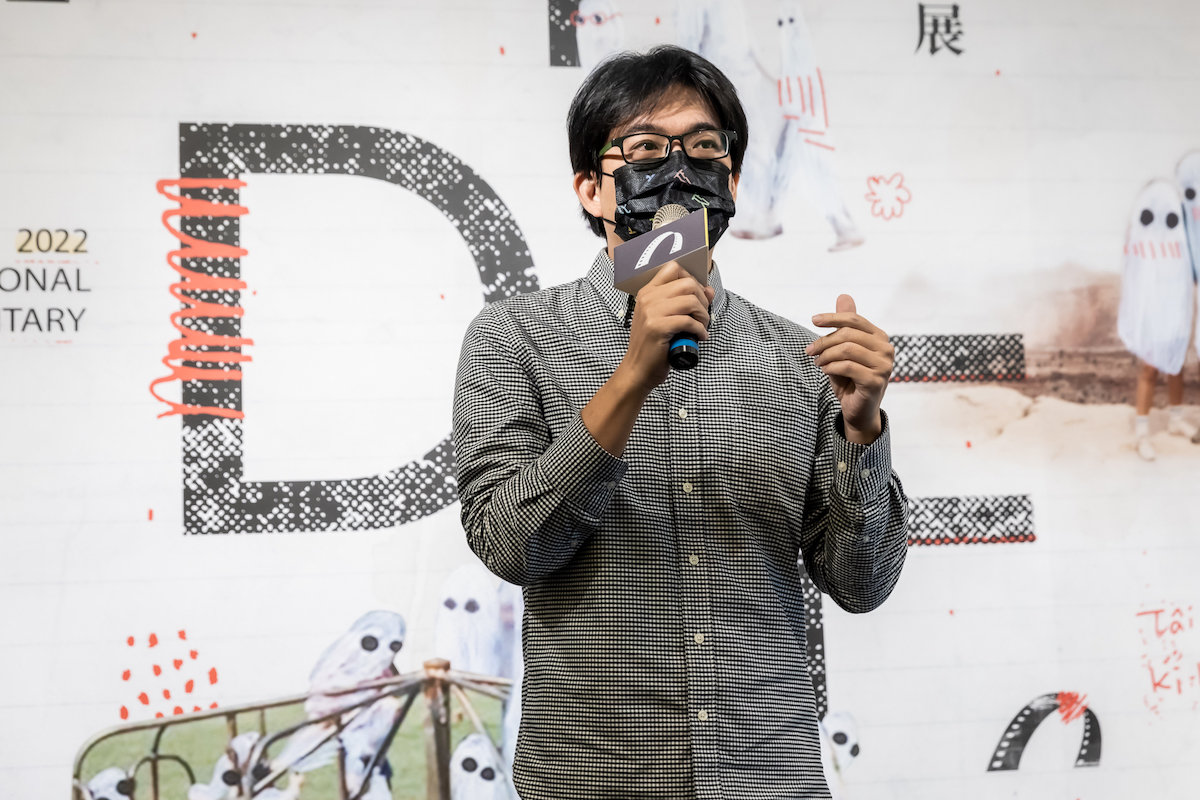 Programme Director‌ ‌Wood‌ LIN
Selected titles in the International Competition shortlist spanning Europe, the Americas, Africa, and Asia, expanding the boundaries of documentary through their narrative perspectives and innovative aesthetic forms. Taiwanese film also stands strong this year with LEE Yong-chao's (Blood Amber, 2014) Rain in 2020 being shortlisted in both International and Taiwan Competition.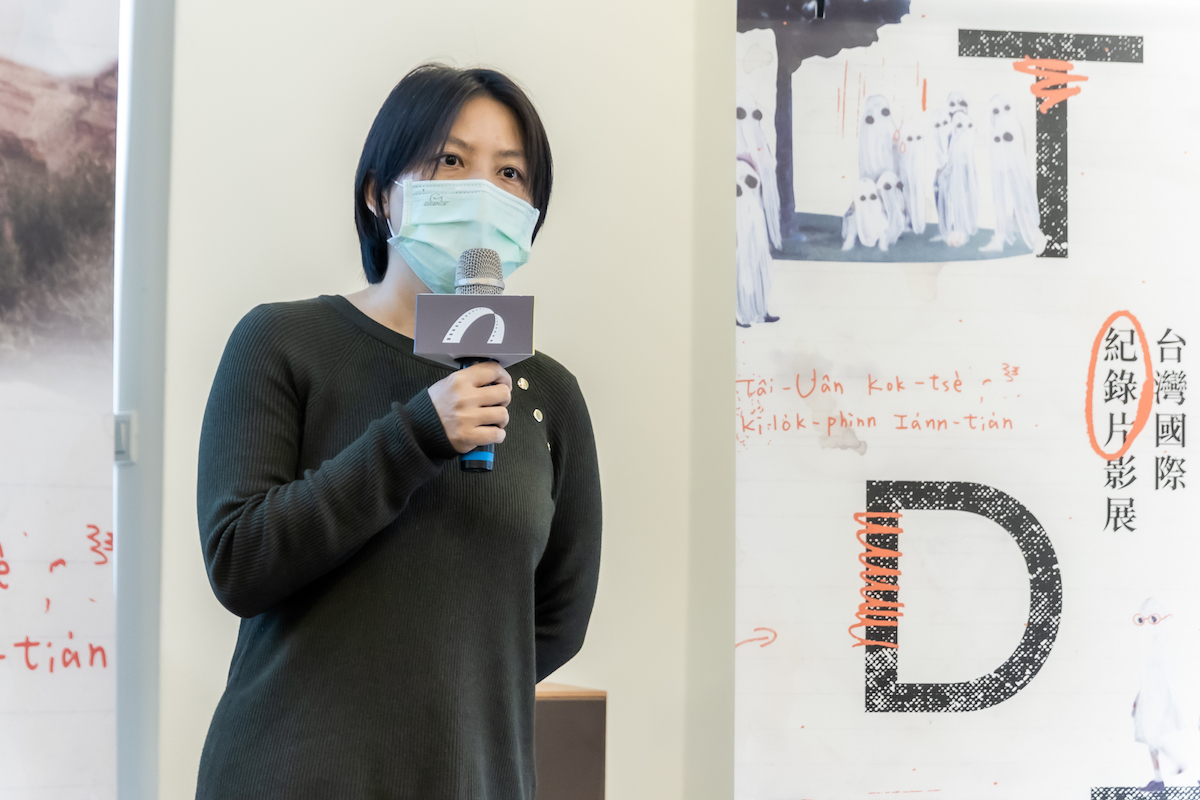 TIDF Asian Vision Competition and International Competition preselection team representative KUO Ming-jung
The Taiwan Competition received 198 submissions, a stable number of productions for the industry in Taiwan. Four World Premieres are among the competition finalists, Broca's Aphasia by SU Ming-yen (also nominated for the Taiwan Competition in the 12th TIDF for his previous work Flow), A Silent Gaze by HUANG Hsin-yao, The Islands by CHIANG Wei-hua, and Remember Me by HUNG Chun-hsiu which will be screened as the festival's opening film.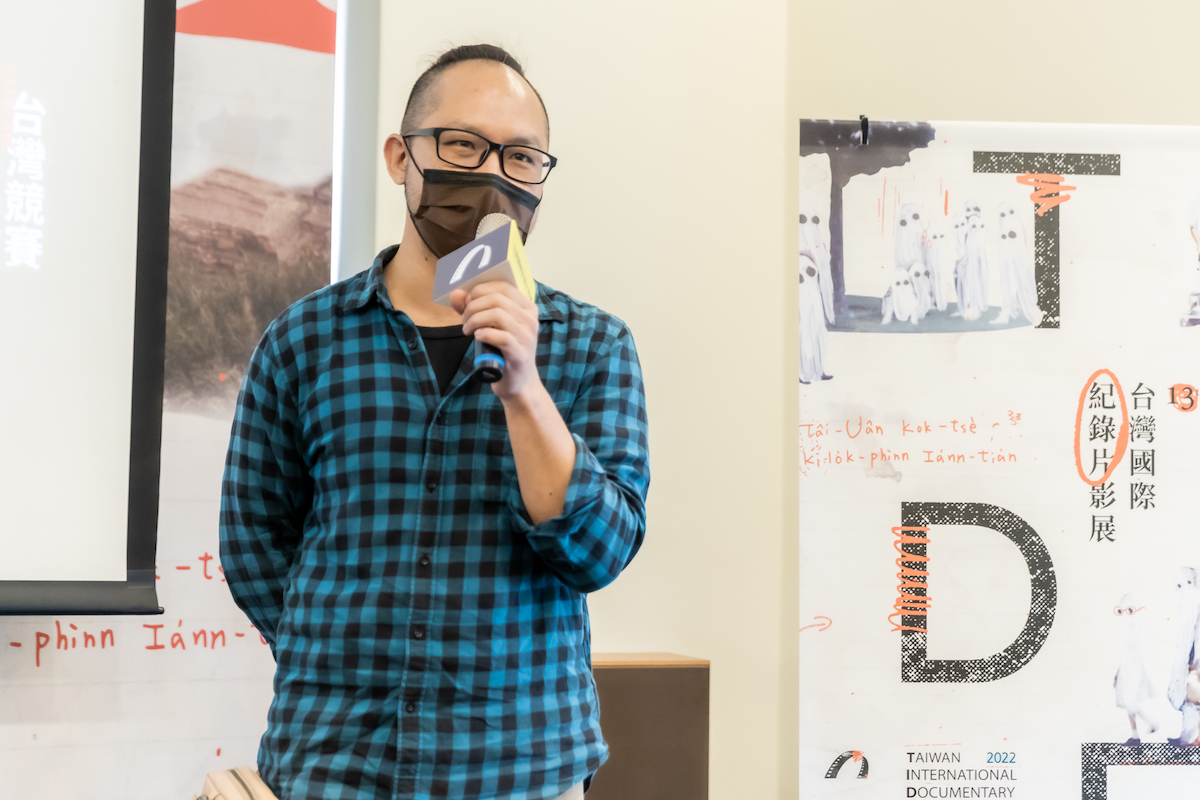 TIDF Taiwan Competition preselection team representative MAO Chih-hsin
The ‌2022‌ ‌TIDF‌ ‌key‌ ‌visual‌ has also been released, which was done by ‌designer-‌‌artist‌ ‌Faye, who also did the TIDF key visual last year. Her creative design takes ‌inspiration‌ ‌from‌ ‌the short film Still on My Mind by Thai director Jittarin WUTHIPHAN, to be shown in the TIDF ''Documemory'' section, and combines the scenes with elements of the famous ghosts-series by US artist Angela DEANE.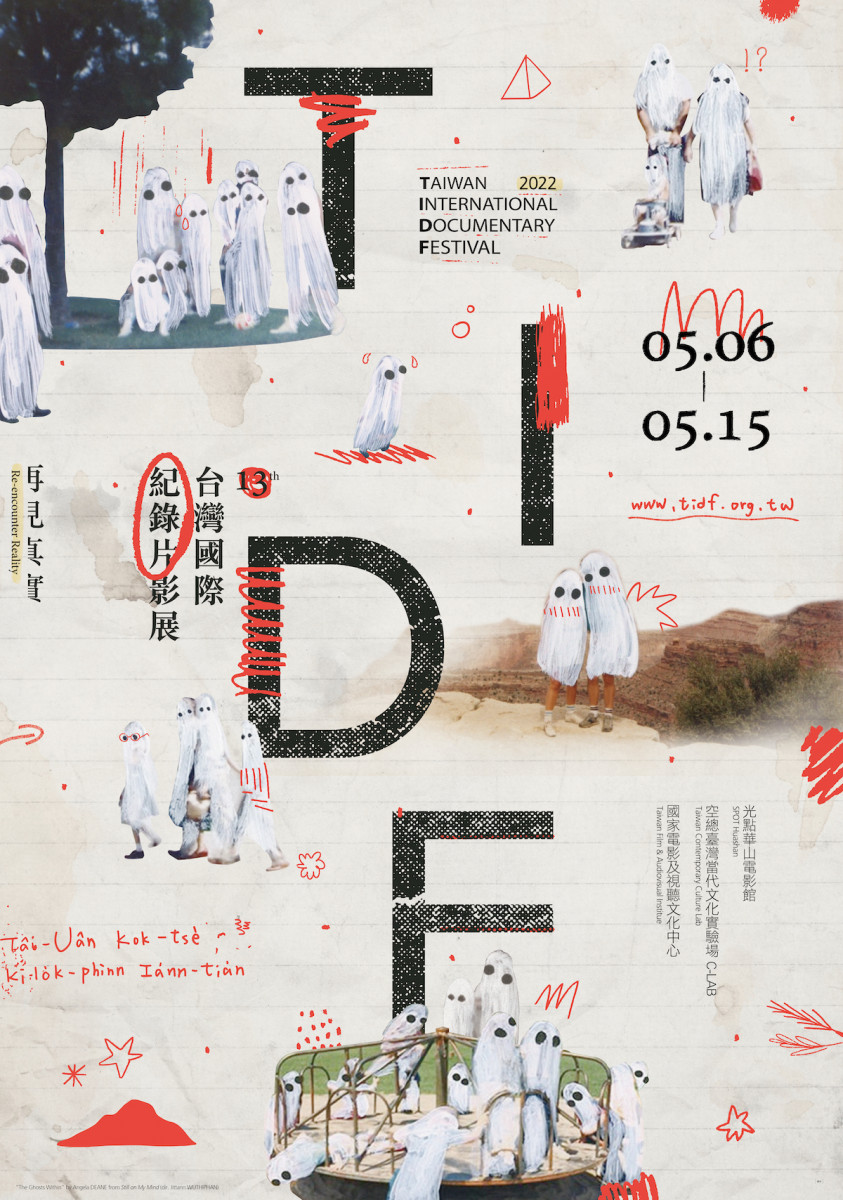 ‌The 13th TIDF will be held from 6 May to 15 May 2022 at SPOT Huashan, the Taiwan Film and Audiovisual Institute, the C-LAB and other Venues.
The‌ full line-up of almost 150 films will ‌be announced ‌soon, and we are looking forward to another exciting festival of documentary art!
Asian Vision Competition
206: Unearthed
HEO Chul-nyung|South Korea, Thailand
A Night of Knowing Nothing
Payal KAPADIA|France, India
A Rifle and a Bag
Cristina HANES, Isabella RINALDI, Arya ROTHE|India, Romania, Italy, Qatar
A Silent Gaze (World Premiere)
HUANG Hsin-yao|Taiwan
Blue Island (Asian Premiere)
CHAN Tze Woon|Hong Kong, Japan, Taiwan
Children of the Mist
HÀ LỆ Diễm|Vietnam
How to Improve the World
NGUYỄN Trinh Thi|Vietnam
Little Palestine, Diary of a Siege
Abdallah AL-KHATIB|Lebanon, France, Qatar
Odoriko
OKUTANI Yoichiro|Japan, United States, France
Pink Mao
TANG Han|Germany, China
Ploy
Prapat JIWARANGSAN|Singapore, Thailand
Side by Side
LY Polen|Cambodia
The Burrows (Asian Premiere)
HU Sanshou|China
Tokyo Kurds
HYUGA Fumiari|Japan
Transparent, I am.
MURAOKA Yuri|Japan
International Competition
A Thousand Fires (Asian Premiere)
Saeed TAJI FAROUKY|France, Switzerland, Netherlands, State of Palestine
Brotherhood
Francesco MONTAGNER|Czech Republic, Italy
By the Throat
Effi & Amir|Belgium
Crotch Stories
Myleine GUIARD-SCHMID|France
Danse Macabre (Asian Premiere)
Thunska PANSITTIVORAKUL, Phassarawin KULSOMBOON|Thailand, Germany
Eat Your Catfish
Adam ISENBERG, Noah Amir ARJOMAND, Senem TÜZEN|United States, Spain, Turkey
In Flow of Words
Eliane Esther BOTS|Netherlands
Landscapes of Resistance
Marta POPIVODA|Serbia, Germany, France
Looking for Horses
Stefan PAVLOVIĆ|Netherlands, Bosnia and Herzegovina, France
Rain in 2020
LEE Yong-chao|Taiwan, Myanmar
Soy Libre (Asian Premiere)
Laure PORTIER|France, Belgium
The Other One
Francisco BERMEJO|Chile
Three Minutes - A Lengthening
Bianca STIGTER|Netherlands, United Kingdom
Weiyena - The Long March Home
Weina ZHAO, Judith BENEDIKT|Austria
Zinder (Asian Premiere)
Aicha MACKY|Niger, France, Germany
Taiwan Competition
K's Room – The Creation and Destruction of the World
HUNG Wei-lin|Taiwan
Rain in 2020
LEE Yong-chao|Taiwan, Myanmar
A Rolling Stone
YEH Chia-chen|Taiwan
Broca's Aphasia (World Premiere)
SU Ming-yen|Taiwan
A Silent Gaze (World Premiere)
HUANG Hsin-yao|Taiwan
The Islands (World Premiere)
CHIANG Wei-hua|Taiwan
The Making of Crime Scenes
HSU Che-yu|France, Taiwan
Crossing's End
SHIH Yu-lun|Taiwan
Remember Me (World Premiere)
HUNG Chun-hsiu|Taiwan
The Lucky Woman
TSENG Wen-chen|Taiwan
Kaohsiung City, Yancheng District, Fubei Rd., No.31
CHIANG Wei-liang|Taiwan
The Catch
HSU Che-chia|Taiwan, Japan, South Korea
Taste of Wild Tomato
LAU Kek-huat|Taiwan
The Bad Man
LEE Yong-chao|Taiwan
Green Jail
HUANG Yin-yu|Taiwan, Japan, France