TIDF on the Road!
2015/04/28 17:29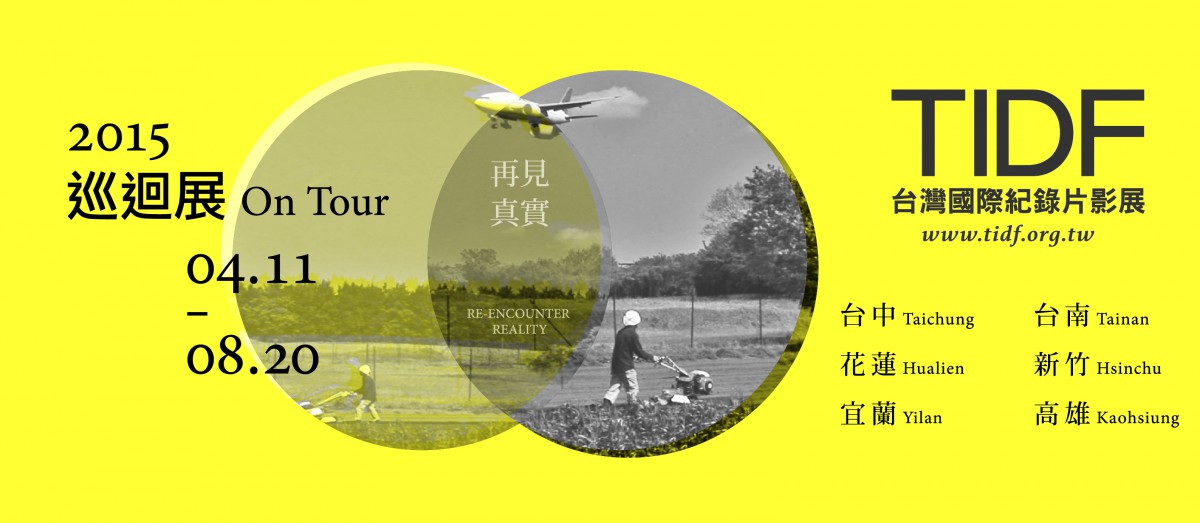 We had a wonderful festival in October, 2014. Now, we would like to extend the festival spirit, taking 31 films and some of the filmmakers on a journey through 6 cities in Taiwan. The tour will take place in Taichung, Hualien and Yilan in April and May, then move to Tainan, Hsinchu and Kaohsiung from the end of May to August, 2015.
Instead of flashing by, we would like to present the five-month tour in a more "festival" manner. Longer periods of time, in professional venues, various events and discussions. We also connect with local societies and schools, wishing to reconcile the cultural differences in film education, enhancing film culture by unfolding documentaries and the spirit of "Re-encounter Reality" before the audience's eyes.
To "re-encounter," means an opportunity for us to understand the past, and to bid a proper farewell to it before developing a new vision for the future. And "reality," the core value of documentary, is bound to provoke more open discussion and imagination, and to see the world in different perspectives.
Whilst continuing the TIDF journey in Taiwan, we are also preparing for the next edition. The year 2016 marks the 18th anniversary for TIDF, it is also a "coming-of-age" for the festival. The 10th TIDF will take place in Taipei in May, 2016. We look forward to seeing you soon!
04/11 - 04/19 NTMoFA, Taichung
05/07 - 05/10 Showtime Cinemas, Hualien
05/15 - 05/17 LUNA Digital Cinemax, Yilan
05/29 - 06/04 Chuang Mei Theater, Tainan
06/26 - 07/08 Hsinchu City Image Museum
08/14 - 08/20 in89 Pier-2 Cinema, Kaohsiung