DOC NIGHT, October Programme
2015/09/15 17:56
TIDF DOC NIGHT
EVERY FRIDAY NIGHT, OPEN YOUR EYE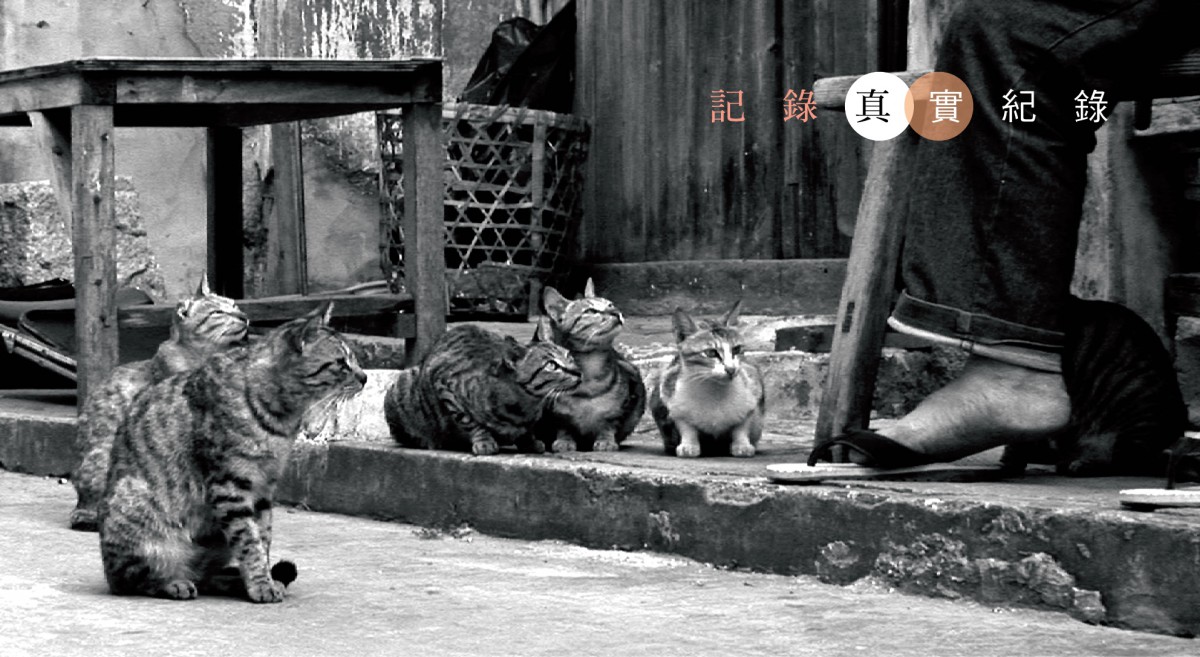 Starting this summer. We launched regular screenings on every Friday night at 7pm, showing a series of amazing documentaries. Come with us now on a journey through tears, nostalgia, loss, dream, happiness, grief, fights and oppression, and of course, love.
Admission to DOC NIGHT screenings.
Free admission for TFI seasonal, half-year and year-round member. (enter 15 min before the screening)
NT$100 for non-members. (enter 10 min before the screening)
Latecomers will not be admitted to the screenings up to 20 minutes after the film begins.
Venue
Taiwan Film Institute (40 seats)
4F, #7 Qing-dao East Road,
10051 Taipei
MRT Shan-dao Temple Station, exit 2
Inquiry
W www.tidf.org.tw
E tidf@mail.tfi.org.tw
T 02-2395-6556
Screening Sessions: HUANG Ting-fu Retrospective
10.02(FRI)19:00 03:04+Modeling Taiwan 94 min
10.16(FRI)19:00 Nail 45 min ★QA after screening 
10.23(FRI)19:00 Tanka+Yellow Box 63 min ★QA after screening
10.30(FRI)19:00 Island 59 min ★QA after screening
Programme
10.02(FRI)19:00 @TFI
HUANG Ting-fu │Taiwan │ 2000 │ BD │ Colour │ 16 min
2001 YIDFF
The white billiard ball is hit; it then smashes into and sinks the next one. We hear the noisy, lively chatter of a pub. Huang Ting-Fu begins his film 03:04 full of dynamics. Yet with the next shot, he brings things to a halt. While the noise of the pub voices and the banging of the billiard balls smashing into each other continues to roar off-camera, the film-maker shows an image of numbness: an old scarecrow in an empty field.
Huang Ting-Fu's film, shot on the small Chinese island of Kinmen near Taiwan, is a sequence of fixed and fragmentary shots in which time continually seems to stand still. A dog dozes on a street, a fan rotates, and a page from a calendar flutters in the wind without coming loose and allowing the next day to break. Short stories begin to develop via the chronological montage of individual shots, for example the story of the cat hunting a bird; whether or not she catches him remains unanswered. The filmmaker elliptically skips the climax of a marginal plot.
Nothing is going on in Kinmen's huis-clos. There is only the waiting for an event in the off-camera space of the filmed images. A dog waits for his food by the door, while the montage connects him to the soldiers stationed on the island. They sit in the pub, eating and drinking, waiting to be discharged, waiting to be able to leave Kinmen. Over the course of the film, the frequency of their on-screen presence palpably increases, until their being there gives the impression of an occupation. When they pay a visit to the pub in one of the final scenes, the refined editing technique transforms their arrival into a mad invasion: the military is occupying an island where nothing takes place except their occupation; here, occupation means little more than sitting and waiting.
The absurdity and paradox of the military presence on Kinmen never become an ideological position in 03:04. They are tangible in the director's central contrast of motion and stillness, of meaningless activity and unbearable uneventfulness.
HUANG Ting-fu │Taiwan │ 2000 │ BD │ B&W │ 78 min
2000 Golden Horse Awards
2000 DOK Leipzig
2000 TIDF
This is a film that documents the lives and work of figure art models in Taiwan. The film reveals the real events of 7 female figure models that happened during work along with their actual feelings. It shows them struggling to shake off the age-old destiny of how they are looked at and interpreted, as just a still life. These figure models are alive, have thoughts of their own, and are artists who work with their bodies. Despite the pressures hat they receive in a patriarchal society, they are searching for the right to take back control of their own bodies. In the limited space (both literally and figuratively) in which they are given, they express themselves as they take the courage to come out and say who they are and show what they can do. This film provides perceptive and thoughtful analysis of these figure artists and gradually reveals the potential of the human body and spirit.
10.16(FRI)19:00 @TFI 
Nail ★QA after screening
HUANG Ting-fu │Taiwan │ 2002 │ BD │ B&W │ 45 min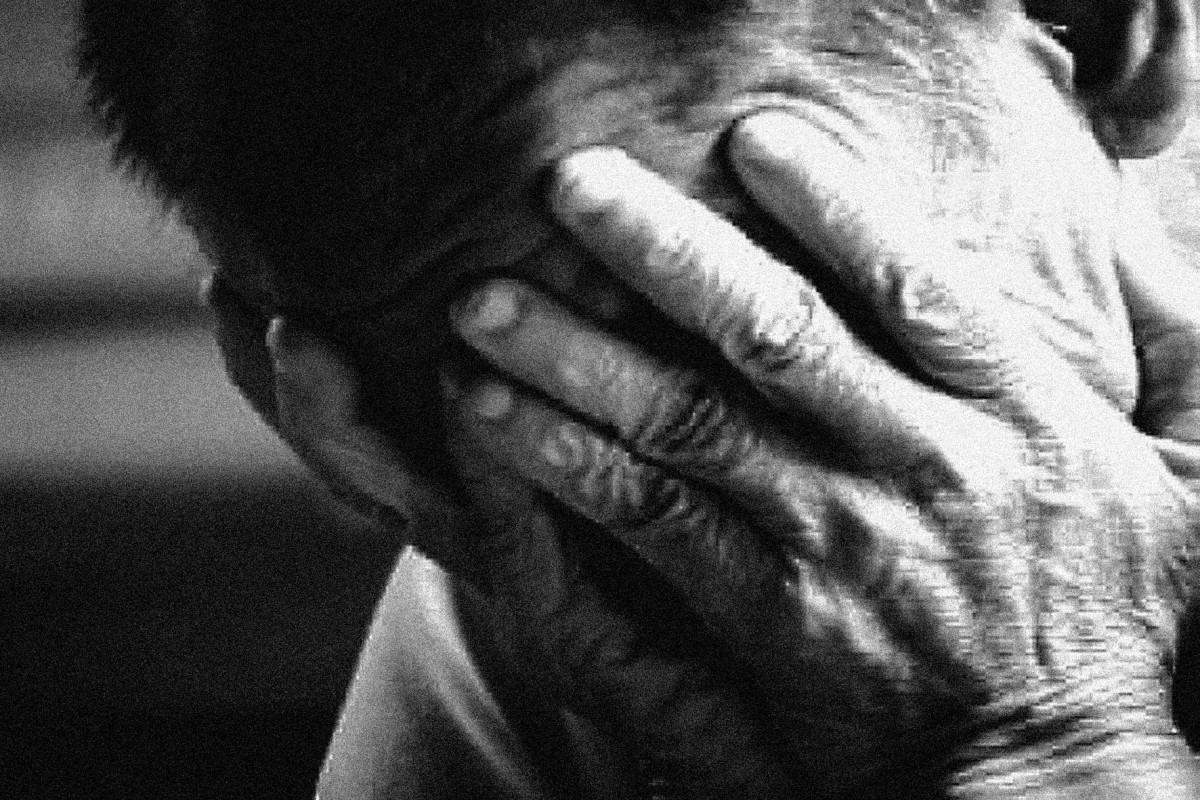 2003 YIDFF
2002 TIDF
Long-Shan Temple stands in the center of crowded Taipei. Diverse people gather in the temple precincts: a middle-aged woman intently throwing fortune-telling tablets, an elderly man sitting down to take a nap, beggars, flower sellers, and tourists who keep their cameras ready. By layering a year's worth of impressive black-and-white snapshots, this film uses a uniquely experimental method to capture the coexistence of seediness and serene silence. The original title is taken from the name of a sutra, which is said to refer to the concept of tacit understanding, something often used by Zen masters. The two characters in the title represent "finger" and "moon," and might also remind us of the shape of fortune-telling tablets or the crescent shape at the base of our fingernails.
10.23(FRI)19:00 @TFI
Tanka ★QA after screening
HUANG Ting-fu │Taiwan │ 2006 │ Beta SP │ B&W │ 10 min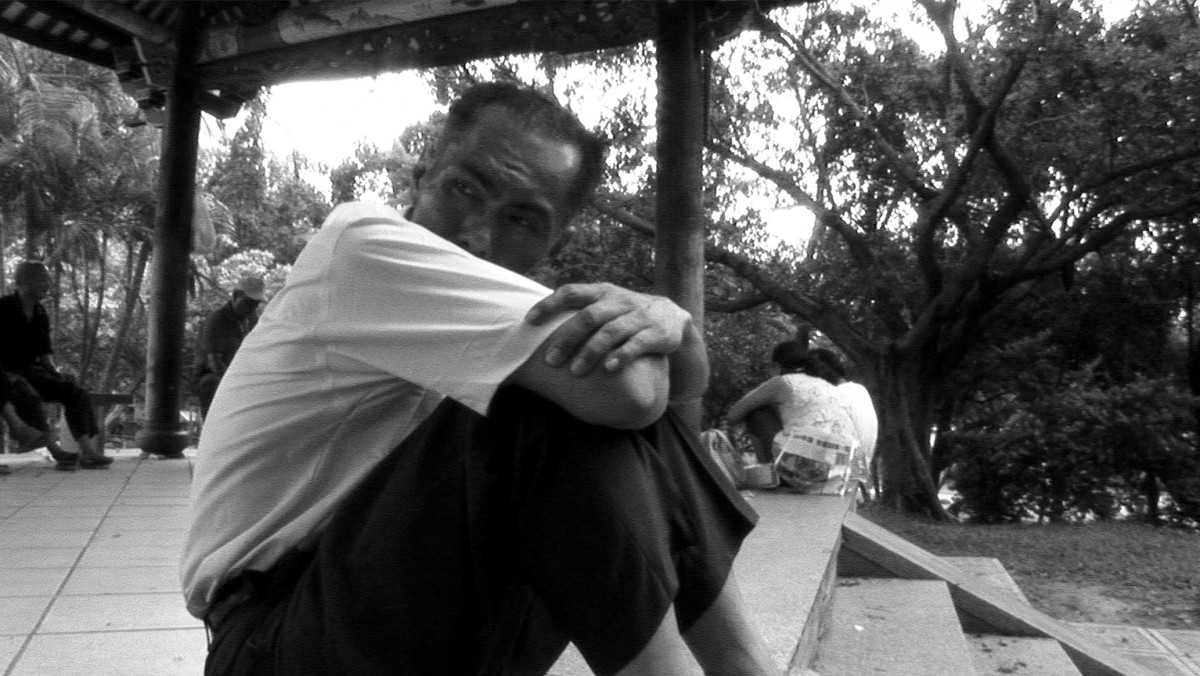 The parks and pavilions in old pictures remain the same. City wanderers come here every day to chat or play chess. We can never figure out what life is. Life is short after all. People see how little my life is, but I still have some dignity.
Yellow Box ★QA after screening
HUANG Ting-fu │Taiwan │ 2006 │ DVD │ B&W │ 53 min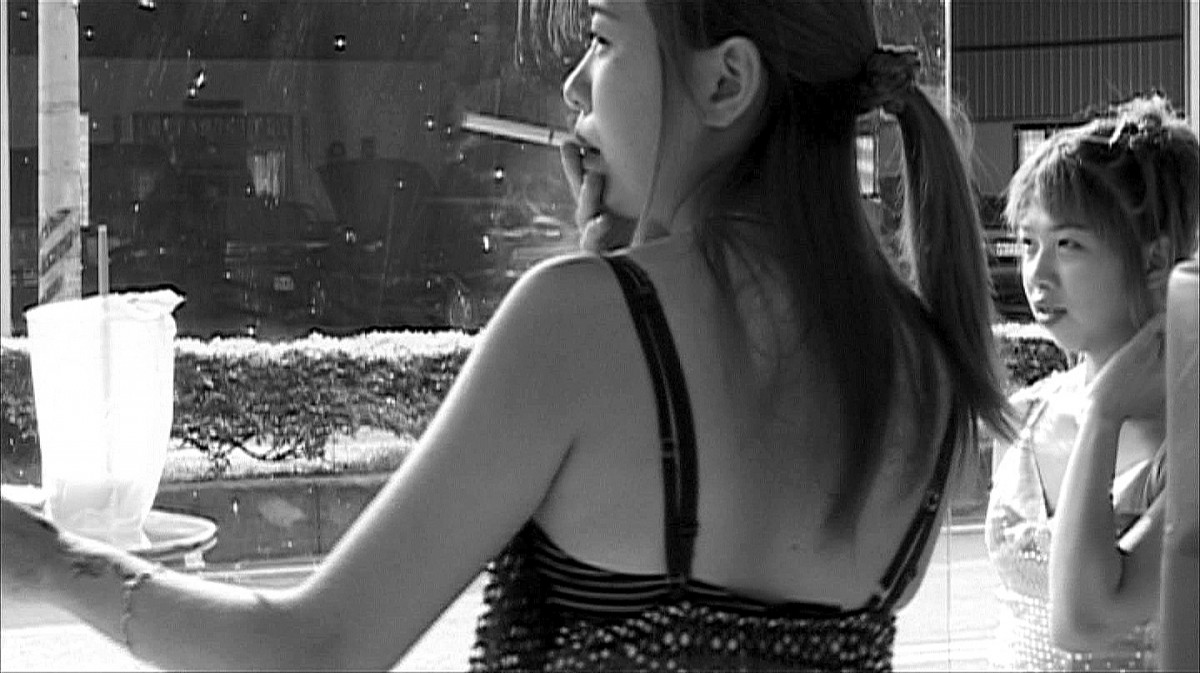 2006 TIDF, Grand Prix in Taiwanese Competition
2006 Visions du Reel, Special Jury Mention
The enticing bodies of girls selling nuts are what Taiwanese men dream about and whom they hope to meet on their travels. Scantily dressed in a bra and miniskirt the girls sell betel nuts in glass shops along the roads and motorways. They are the sales tools, and they need to arouse the customer's taste. A table, a high chair, a mirror, a fridge and dimmed neon lighting. The saleswomen sit inside an aquarium for up to twelve hours a day, and because they are unable to move in this restricted space their legs swell. The film's black-and-white images depict the work of these women. The body is often reduced to fragments: it is only the vehicle of a secondary sexuality, a sexuality intended to influence customers. Old songs sound through the night shift, and the rain adds rhythm to melancholy moments spent waiting for the next car. The betel nuts, which the girls offer motorists to help them remain alert on long journeys, have a bitter taste and blacken the teeth, but they also induce a good mood and stimulate the mind and assuage hunger and thirst. They have been consumed in Southeast Asia from time immemorial and are a part of local culture. This visually sophisticated film shows the narrow perspective in the rapid way of life that has burst into Chinese culture. The specific sexual exploitation of women illustrates the desire to make as much money as possible in the shortest amount of time possible. Only young bodies can stand in the nut-shop windows.
10.30(FRI)19:00 @TFI
Island ★QA after Screening
HUANG Ting-fu │Taiwan │ 2012 │ DVD │ Colour │ 59 min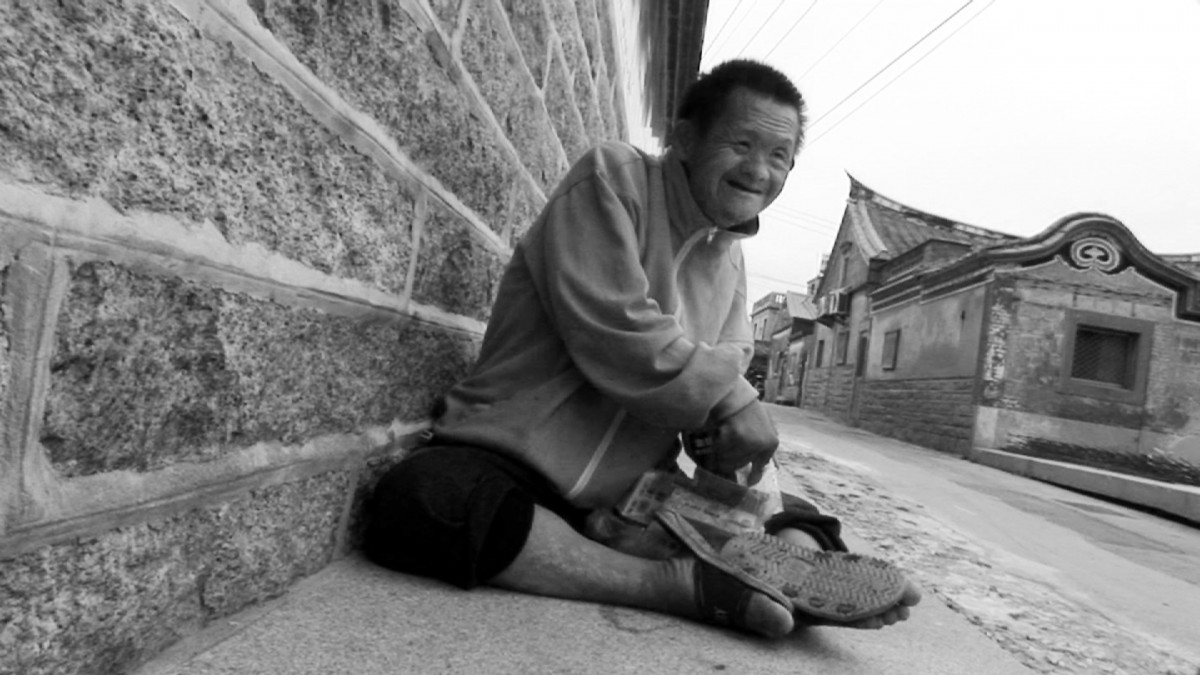 2012 TIDF
2012 Taipei Film Festiva
That old street is no longer flourish. The walls have fallen and houses were abandoned. But still living for those who were forgotten by times. Every year, from the beginning til the end of the seventh month in the lunar month, the islanders take their terms to run a ceremony for those forgotten spirits. Hoping thousands of those spirits which left on the island would accepts their faithfully sacrifice. May it be peace betwee the land of the dead and the land of human beings.
HUANG Ting-fu
HuanG ting-fu was born in Kimmen Island, Taiwan in 1961. He graduated in broadcasting and television from the National Taiwan College of Art and currently works in Taiwan Film Institute. HUANG made his first film, The May 15th Archive, in 1988, and since then he has made more than ten documentaries. 4891 is his latest work.