TIDF Nomination List Announced
2014/08/15 16:38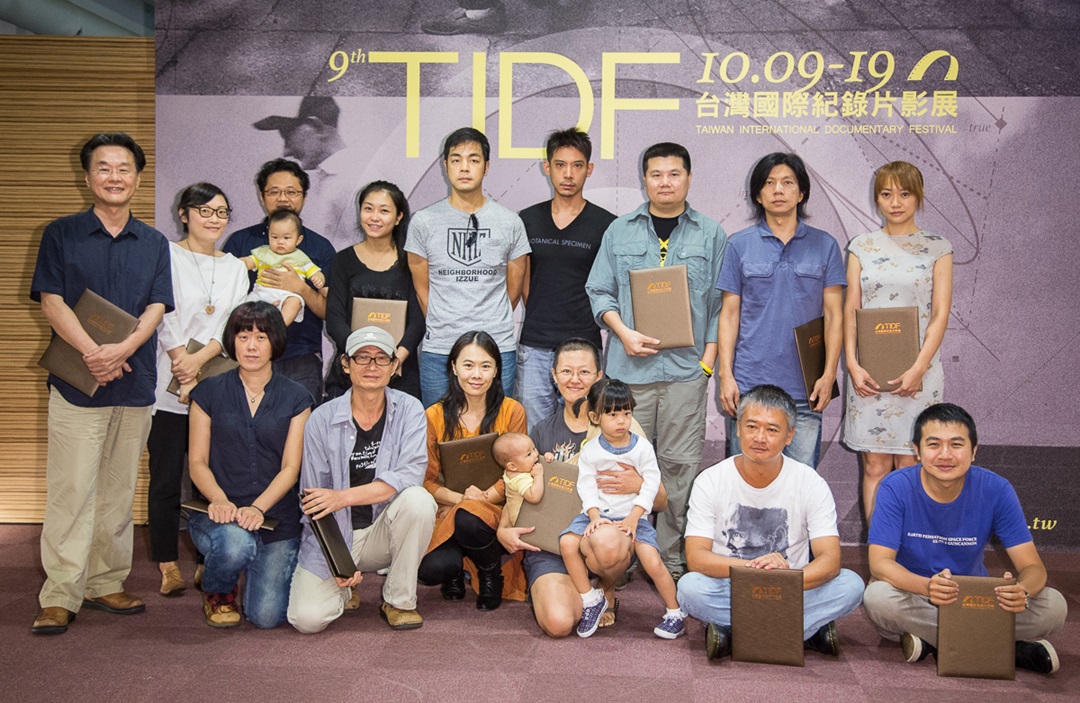 Film festival season in Taiwan is kicking into full swing as Taiwan International Documentary Festival announced nominations at 2:30 pm on August 13, 2014. A total 45 out of 1534 documentaries from worldwide were nominated in 3 categories, including International, Asian Vision and Taiwanese Competition. Each category ended up with 15 nominees with a large variety of genres that often with political, racial, ethical, environmental, or human interests.
Whilst the new entry regulations required an Asian premiere of the entered films, the submissions still reached a new record. It also indicates that this will be the very first time for the nominated films to be seen in one of the largest documentary festivals in Asia.
The 2014 festival marks TIDF's 9th edition since launching in 1998 as a biennial. This edition will be held as a duel city festival in Taipei and New Taipei City in October 9-19. More programme, workshops, forums and event information will be announced when the date is approaching near!
INTERNATIONAL COMPETITION
-1287, by Ian Thomas ASH (Japan)
Amsterdam Stories USA - Part One: EAST, by Rob ROMBOUT & Rogier VAN ECK (Belgium)
The Awakening of the Soul, by Rosana MATECKI (Venezuela)
Casa, by Daniela DE FELICE (France, Italy)
The Coal Miner's Day, by Gaël MOCAËR (France)
Cochihza, by Khristine GILLARD (Nicaragua)
The Empire of Shame, by HONG Li-gyeong (South Korea)
Evaporating Borders, by Iva RADIVOJEVIC (Cyprus, USA)
fog, by Nicole VÖGELE (Germany)
For the Lost, by Pierre-Yves VANDEWEERD (Belgium, France)
Glowing Embers, by Mary JIMÉNEZ & Bénédicte LIÉNARD (Peru)
National Diploma, by Dieudonné HAMADI (Congo, France)
Shado'man, by Boris GERRETS (The Netherlands)
Stop-Over, by Kaveh BAKHTIARI (France, Switzerland)
The Walkers, by Singing CHEN (Taiwan)
ASIAN VISION COMPETITION
A Dream of Iron, by PARK Kelvin Kyung-kun (South Korea, USA)
Bà Nôi (Grandma), by Khoa LÊ (Canada, Vietnam)
Barre's Silence, by Morvarid PEYDA & Mahrdad AHMADPOUR (Iran)
The Close Family, by YOON Da-hee (South Korea)
Death of a Female Artist, by HUANG Ming-chuan (Taiwan)
The End of the Special Time We Were Allowed, by OTA Shingo (Japan)
Guardians of Time Lost, by Diala Kachmar (Lebanon, UAE)
Lady of the Lake, by Zaw Naing Oo (Myanmar)
Magdalena, by Anna Isabelle MATUTINA (Philippines)
Paldang, by KAUH Eun-jin (South Korea)
Spark, by HU Jie (China)
Trucker and the Fox, by Arash LAHOOTI (Iran)
The Weight of Life, by Maggie LIAO, CHU Po-ying (Taiwan)
Wuchao Gate, by LIN Weixin (China)
Yumen, by John Paul Sniadecki, XU Rou-tao & HUANG Xiang (China, USA)
TAIWANESE COMPETITION
4891, by HUANG Ting-fu (Taiwan)
Black, by KE Chin-yuan (Taiwan)
Body at Large, by YING Cheng-ru (Taiwan)
Civil Disobedience, by CHEN Yu-ching (Taiwan)
Death of a Female Artist, by HUANG Ming-chuan (Taiwan)
Face to Face, by CHUNG Chuan (Taiwan)
From Border to Border, by CHUNG She-fong (Taiwan)
The Lost Sea, by HUNG Chun-hsiu (Taiwan)
Mountain Spirits, by Singing CHEN, CHIANG Kuo-liang (Taiwan)
Out/Marriage, by NGUYỄN Kim Hồng (Taiwan)
Pusu Qhuni, by TANG Hsiang-chu (Taiwan)
Stray Dog, by LIN Ying-tso (Taiwan)
Twelve Nights, by Raye (Taiwan)
Unveil the Truth II: State Apparatus, by Kevin H.J. LEE (Taiwan)
The Walkers, by Singing CHEN (Taiwan)