首屆TIDF傑出貢獻獎得主「綠色小組(1986-1990)」,被認為是台灣解嚴前後最重要的非主流媒體,成員當時以電子攝影機,記錄下風起雲湧的各種社會運動,包含政治、環保、農運、勞工、原住民、外省老兵等議題,用身體和鏡頭捕捉真相,突破主流媒體的資訊封鎖,成為一代人的啟蒙,留下了約3,000小時的珍貴歷史影像。
除了記錄拍攝之外,受到各種政治干擾和壓迫的他們,以簡易快速的方式製作影片,發行錄影帶,並於社會運動、選舉場合播映銷售,後期甚至成立電視台,力求透過傳播告訴民眾真相;本次回顧精選21部代表作品,影片排序依照事件發生時間,以呈現當時社會運動的連動關係。
近30年後的現在,如果紀錄有顏色,是否能透過重新爬梳、整理、放映、觀看,帶出「綠色」所代表的影像語言、立場、觀點、精神。本次回顧,不只是台灣現代紀錄片起點的探尋,更重要的是,透過這些影片理解過去,我們才有能力看見未來。
共同策劃:台灣綠色小組影像紀錄永續協會
代表圖片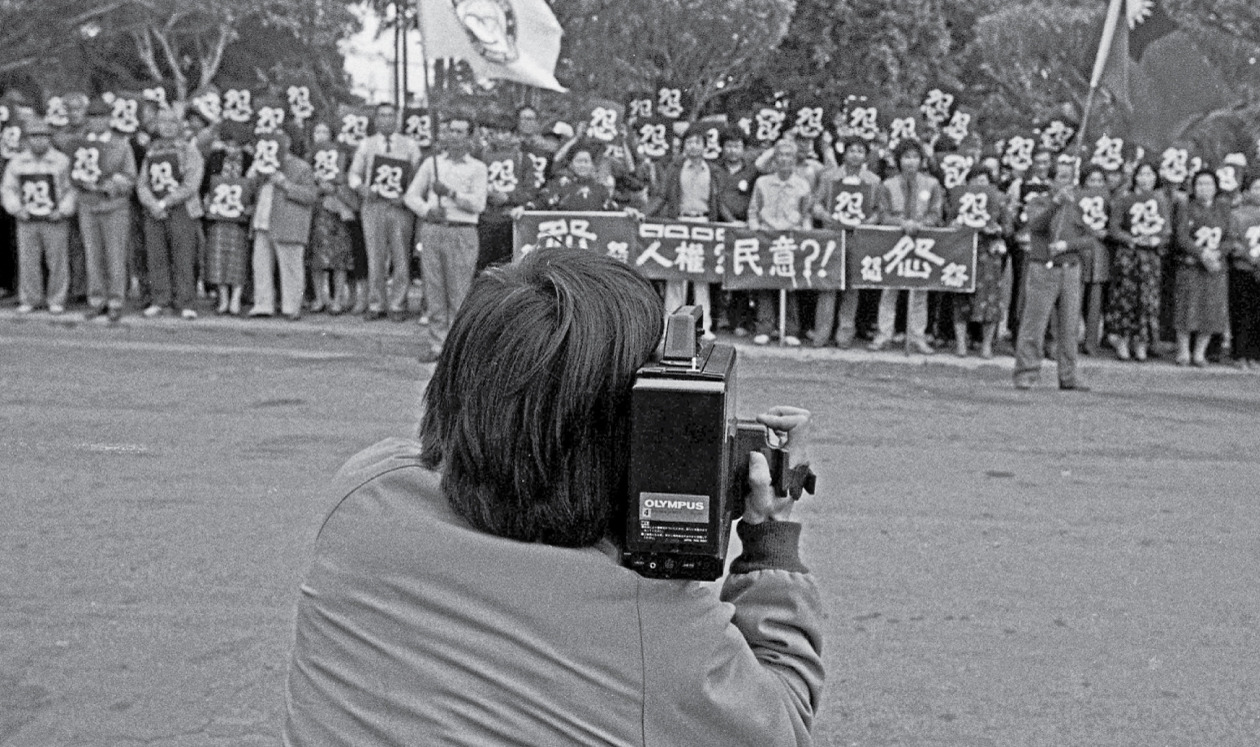 What's the Colour for Documentary? The 30th Anniversary of Green Team
Winner of the first TIDF Outstanding Contribution Award, Green Team (1986-1990) is regarded the most important non-mainstream media in the period prior to and after the lifting of martial law in Taiwan. With early electronic video camera, its members documented the waves of social movements, including political, environmental, farmer, labour, indigenous and Chinese mainlander veteran movements during the period. Through their lens and physical involvements, they captured the truth of these events, broke through the news blackout by mainstream media, and inspired younger generations with their legacy of three thousand hours of rare historical footage.
Simultaneously facing political interference and repression, Green Team made documentary films in the easiest and quickest way and sent out VHS tapes to be screened and sold at venues of social movements or election rallies. They even set up their own TV station in their later years, broadcasting the truth to people blinded by mainstream media. Twenty-one of their films are included in this retrospective, listed in chronological order to present the interrelations among the social movements occurring at the time.
If there is a colour for documentary, can we rediscover the visual language, position, perspective and spirit of Green Team through sorting, arranging, screening and viewing their works almost thirty years later? This retrospective is not only a search for the origin of modern Taiwanese documentary, but also, more importantly, an attempt to understand the past and see the future.
Co-curator: Taiwan Green Team Documentary Film Association