TIDF x DAFilms Extended Online Theatre III: 2022 Award-winning films are now online!
2023/02/20 0:01
Following the 13th edition held in May, 2022, 2023 is the year for the tour programme! From January on, the 2023 TIDF on Tour has embarked upon the journey to different cities and venues around Taiwan with our handpicked programmes. For international audiences, TIDF proudly presents 7 acclaimed award-winning titles from the latest festival edition featured in three major (Asian Vision, International, and Taiwan! ) competition sections and also the TIDF Visionary Award on DAFilms.com, check out the program introduction here!
FREE streaming from February 20th to March 5th
Two week duration limited & accessible worldwide
The duration of this program is based on the Central European Time (UTC+2).
Non-English Speaking films are with English subtitles.
▍How to Watch? ▍
Click 【Login】on the upper right corner of dafilms.com website ➤
Find 【If you're new here, please create an account】at the bottom of the popup window➤
Apply an DAFilms account➤ Access this programme for free after logging in
Register NOW!​
◩ Full Lineup(※ There are territory viewing limitations to several films):
Grand Prize, TIDF Asian Vision Competition & Jury Special Mention, TIDF Visionary Award: The Burrows
Grand Prize, TIDF International Competition: Weiyena - The Long March Home ※Austria is not available
Merit Prize, TIDF International Competition: Danse Macabre ※Thailand is not available
Grand Prize, TIDF Taiwan Competition: Taste of Wild Tomato
Merit Prize, TIDF Taiwan Competition & Taiwan Film Critics Society Prize:The Making of Crime Scenes ※ Taiwan is not available
Jury Special Mention, TIDF Taiwan Competition: K's Room – The Creation and Destruction of the World
Special Jury Prize, TIDF Visionary Award: Silence in the Dust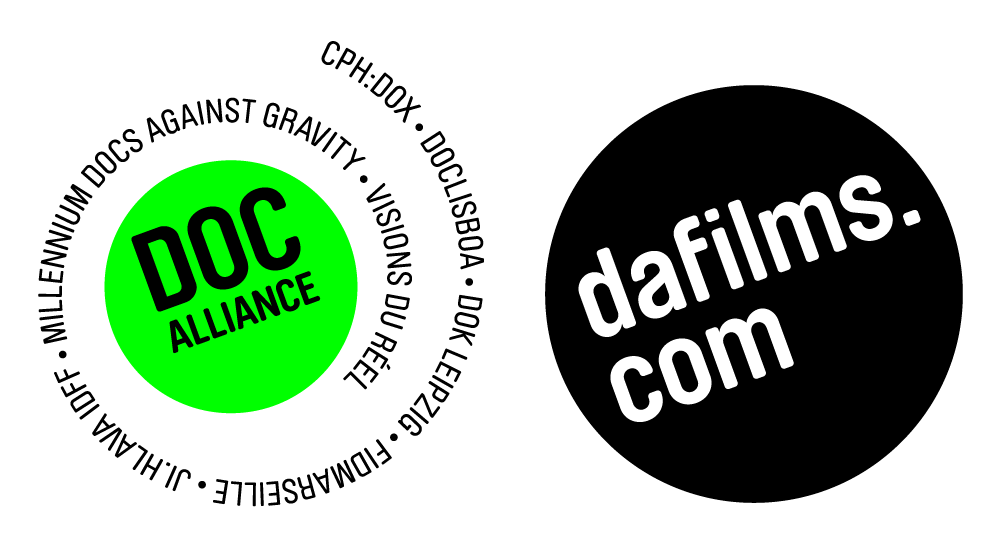 operated by 7 key European documentary film festivals network – Doc Alliance, is one of the leading online platforms in the world. Currently, over 2,000 titles and hundreds of film programmes are accessible on the platform. In recent years, in order to provide more customized viewing recommendations for its global members, in addition to the European page, it has expanded the curated page for Asia and Americas. The subscription fee varies for each version page. This online program is launched on all pages.