12th Taiwan International Documentary Festival (TIDF) Announces Competition Shortlist and Key Visual
2020/02/12 18:20
The 12th Taiwan International Documentary Festival (TIDF), to be held from May 1 to May 10 (Rescheduled to April 30-May 9, 2021) in Taipei, announced the shortlists for its three competitions, the Asian Vision Competition, the International Competition, and the Taiwan Competition.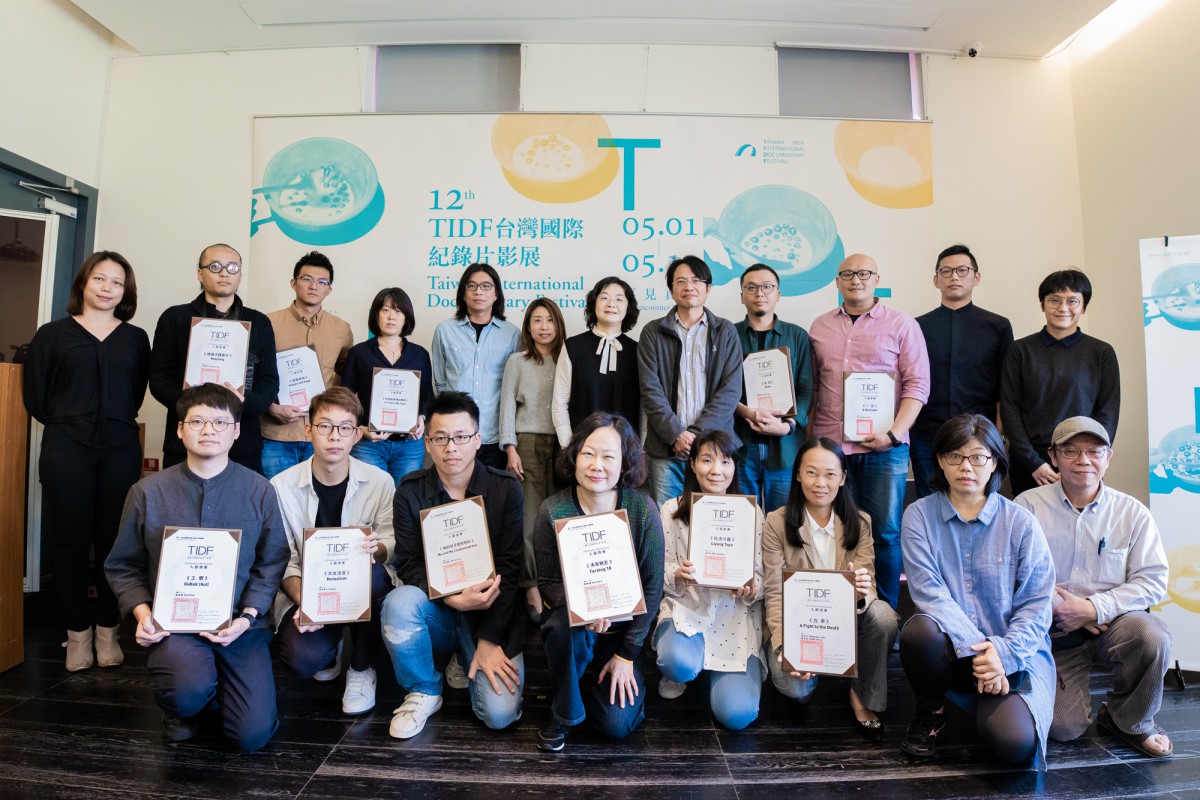 TIDF nominated Taiwan Competition directors
The biannual festival had attracted a number of 2,384 submissions from 132 countries and regions. After the four-month preliminary with the selection committee consisting of 13 professionals, the festival announced a list of 44 titles selected in the three competition categories.
"I am thrilled to share the list of nominations," said TIDF Director Wood Lin. "TIDF has developed a reputation for screening films that explore the boundaries of documentary, and the films highlight the many different aesthetic approaches that filmmakers take. Also, we are proud of the regional diversity, with films from countries like Lebanon, Kyrgyzstan or Azerbaijan, which are rarely shown in Taiwan. And, as it has become a TIDF trademark, many shortlisted films send strong messages on social or political issues. They are films that connect viewers with the experiences of people around the globe."
The list of nominations is below.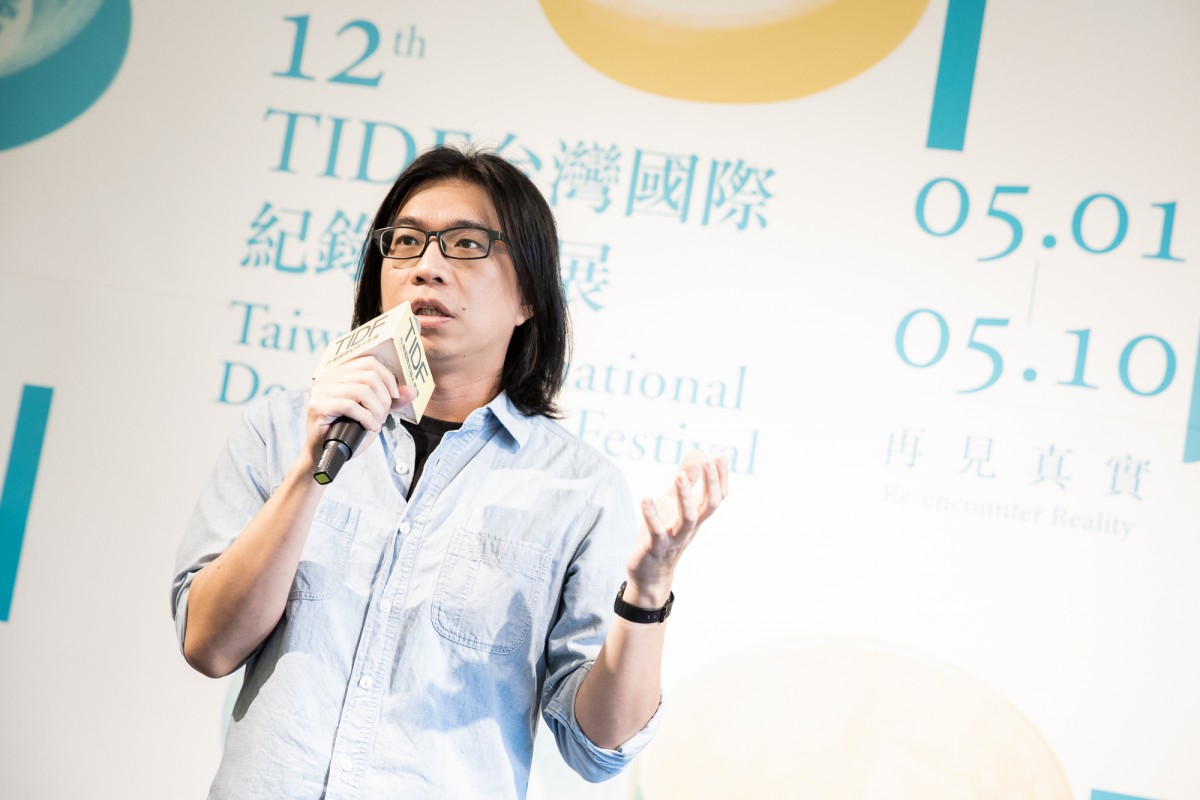 TIDF Director Wood Lin announced shortlists in TIDF press conference
With only three months to go to the festival's opening on May 1, the 2020 TIDF key visual and official trailer were also released.
The key visual, created by Taiwanese design artist Faye, took inspiration from American avant-garde director Larry Gottheim's iconic work Blues (1970). The arrangement of bowls of blueberries – the "protagonists" in Gottheim's work – generates a visible flow of time that emulates Gottheim's play with light and dynamic images. Gottheim will attend 2020 TIDF in person, as one of the directors presented in TIDF's Stranger than Documentary section.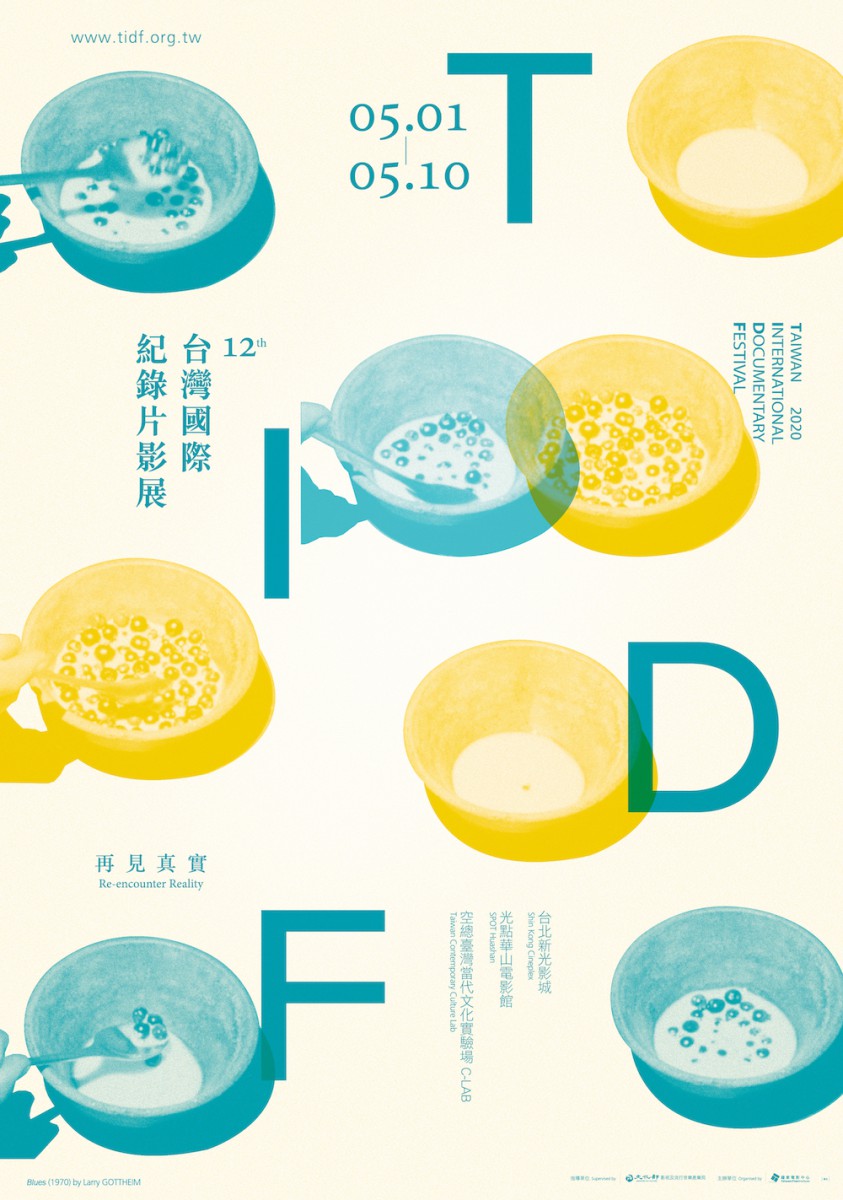 The 2020 TIDF teaser is a result of the DOCDOC Workshop 2019 in Taipei, where participants were invited to create a teaser of the "Audience Watching TIDF". Making use of 360-degree VR technology, the teaser shows attitudes of film festival audiences in a playful way.
TIDF 2020 Competition Shortlist
Selection panel: The TIDF preselection team includes the following 13 experts from Taiwan film and art circles: SU Ui-tiok, LEE Yung-chuan, LIN Hsin-i, LIN Ming-yu, GUO Jau-lan, SING Song-yong, HSI Hao, Timmy Chih-Ting CHEN, HSU Fang-tze, TENG Chao-ming, TSAI Ching-ju, Fan WU, Wood LIN.
Asian Vision Competition
100 Times Reproduction of Democracy
Chulayarnnon SIRIPHOL|Thailand
Aidana TOPCHUBAEVA|Kyrgyzstan
Cynthia CHOUCAIR|Lebanon
Lidia AFRILITA、David DARMADI|Indonesia
Jet LEYCO|Philippines
Ismail Fahmi LUBIS|Indonesia、Taiwan
Jill LI|Hong Kong
The Pregnant Tree and the Goblin
KIM Dongryung、PARK Kyoungtae|South Korea
YI Seungjun|South Korea
Nontawat NUMBENCHAPOL|Thailand
MYOUNG Sohee|South Korea
Guillaume SUON|Cambodia、France
This Shore: A Family Story
WU Tzu-an|Taiwan
Vigeo Cannonball Run 2016: Xi'nan, Nanshan, Sankeng, Liuhe, Datang Running 96 km for the Northernmost Trip
"Xiongzaixia" TAN Jiahao|China
Hilal BAYDAROV|Azerbaijan, Austria
International Competition
The Ashram Children-I Am No Body, I Have No Body
Jonathan OFEK|Israel
Máximo CIAMBELLA、Damián COLUCCIO|Argentina
Erased,___ Ascent of the Invisible
Ghassan HALWANI|Lebanon
Ksenia ELYAN|Estonia、Russia
Last Year When the Train Passed by
HUANG Pang-chuan|France、Taiwan
Little Man, Time and the Troubadour
Ineke SMITS|Belgium、Netherlands
The Makavejev Case or Trial in a Movie Theater
Goran RADOVANOVIC|Serbia
Miko REVEREZA|Philippines、US
María MOLINA PEIRÓ|Netherlands
Ellen FISKE、Ellinor HALLIN|Sweden、UK
Agostino FERRENTE|Italy
Elsa KREMSER、Levin PETER|Austria、Germany
Alexe POUKINE|Belgium
Minh Quý Trương|China、France、Germany、Singapore、Vietnam
Janna Ji WONDERS|Germany
Taiwan Competition
Maso CHEN|Taiwan
HSIEH Hsin-chih、CHEN Chih-an|Taiwan
SO Yo-hen|Taiwan
Last Year When the Train Passed by
HUANG Pang-chuan|France、Taiwan
HO Chao-ti|Taiwan
SU Ming-yen|Taiwan
LI I-hsuan|Taiwan
LEE Chia-hua|Taiwan
KAO Jun-honn|Taiwan
WU Yu-ying|Taiwan、US
Singing CHEN|Taiwan
LIN Show-tsai|Taiwan
Adiong LU|Taiwan
Opening Closing Forgetting
James T. HONG|Taiwan
CHAN Hao-chung|Taiwan