TIDF Postponement Announcement
2020/03/20 11:33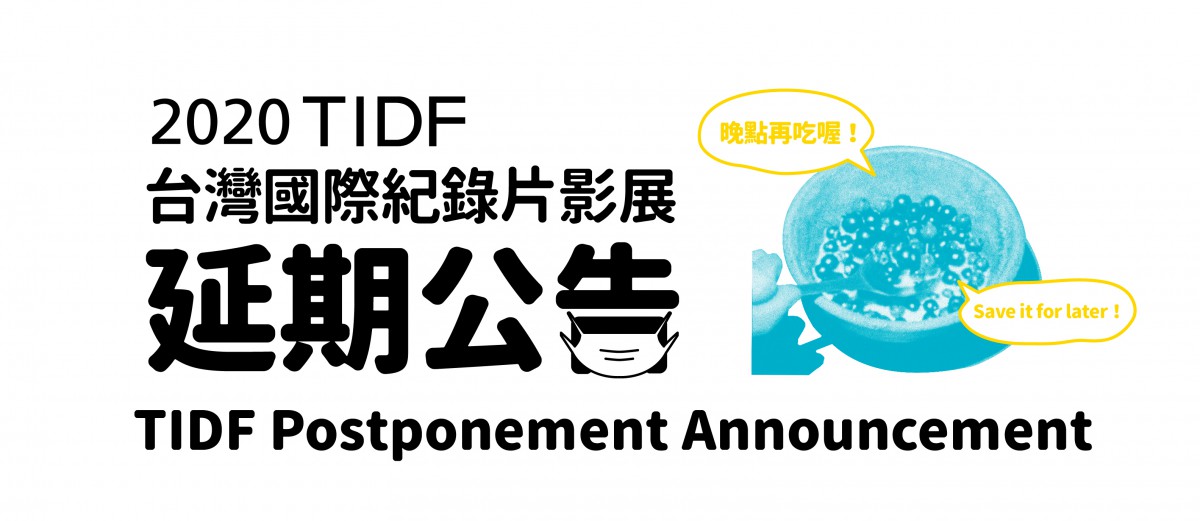 TIDF Postponement Announcement
Due to the latest developments of the COVID-19 pandemic, we regret to announce that the 12th TIDF, due to take place from 1 to 10 May 2020, will be postponed to spring 2021.
Under the impact of the COVID-19 pandemic, we would not be able to hold the festival as we planned it. Filmmakers and professionals, audiences, our staff and volunteers, all together made TIDF what it is today, and it would be very irresponsible to put everyone at unnecessary risk.
The welfare of all participants is of our top concern now. We will continue with all necessary preparations and hope that this difficult time will pass soon. Take care and see you in spring 2021.
Taiwan Film Institute / TIDF