The 10th Taiwan International Documentary Festival Holds a Grand Opening with the world premiere of "Why Aren't You Angry (Wild Lily Movement)"
2016/05/06 23:59
The 10th Taiwan International Documentary Festival opens today (5/6) with the world premiere of the film Why Aren't You Angry (Wild Lily Movement). The vanguard of Taiwanese Documentary filmmaking- "Green Team" return to their footage shot in the Wild Lily Movementand brings this fresh new work to the audience after 26 years of stillness. Including the founding members of the Green Team LEE San-Chong (李三沖)、WONG (王智章)、FU Dao(傅島)、LIN Shin-Yi(林信誼), the Festival also invites those who were very involved in the Movement such as Mayor of Kaohsiung City CHEN Chu(陳菊), Mayor of Taoyuan City CHENG Wen-tsan(鄭文燦), FAN Yun(范雲), CHENG Tsun-chi(鄭村棋)to revisit with the audience of youthful generation the scene where they strived hard to make people's voices heard. "It has been nearly forty years. Even though we have all grown old, but the dreams do not get old. Past events have vanished like smoke, but I wish we do not forget the hope, the dreams, and our initial mission. " CHEN Chu says with a sentimental tone. Through the screenings of the Festival, TIDF aspires to cast a light on this social movement that had a great impact on Taiwan's democratization and enhance communication between different generations.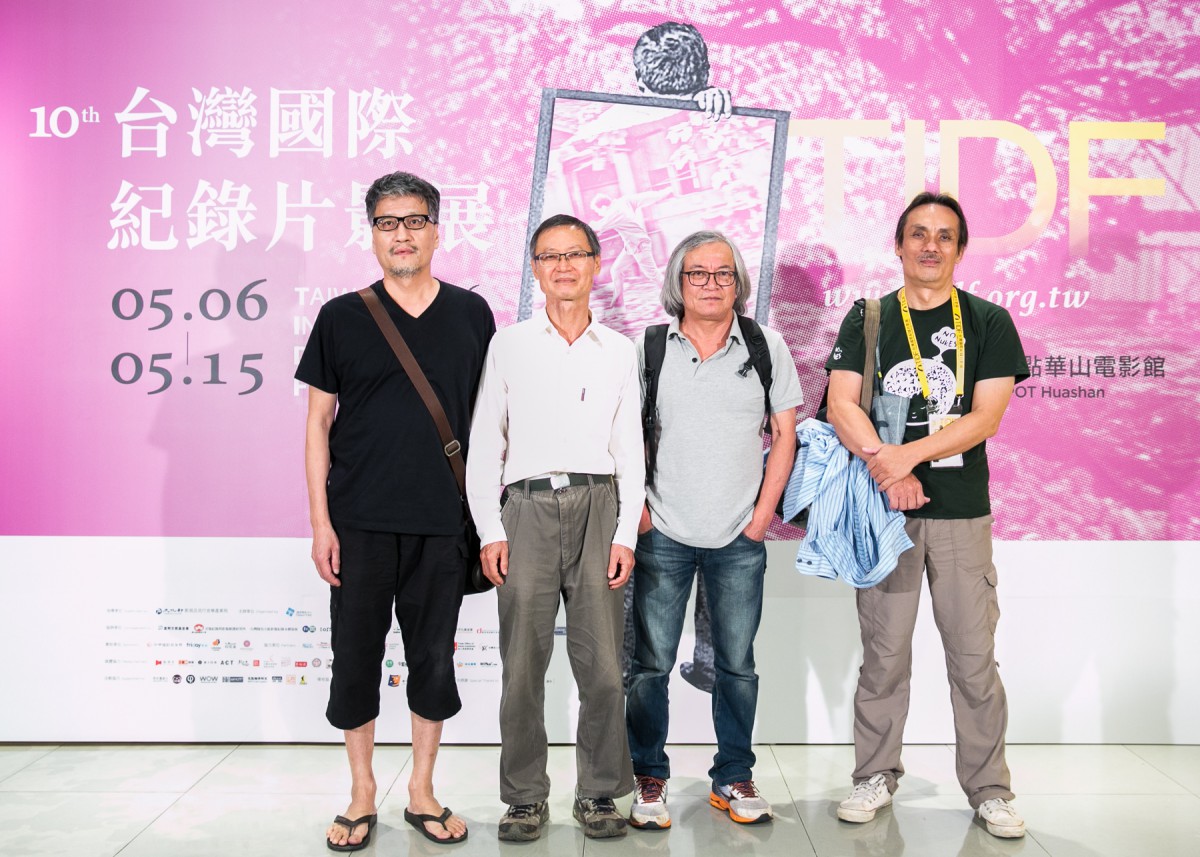 At the ceremony, CHANG Chung-Jen(張崇仁)from the Bureau of Audiovisual and Music Industry Development, Minister of Culture, mentioned that despite that TIDF is based in Taiwan, he wishes the festival can have knowledge of its own position in Asia, network with the Chinese communities throughout the world and become a window through which Taiwan can see the world, and vice versa. He also wishes TIDF to have an ambitious vision to become the most important documentary platform with diversity and the liberating spirit for all professionals and the audience from Asia and the Chinese societies.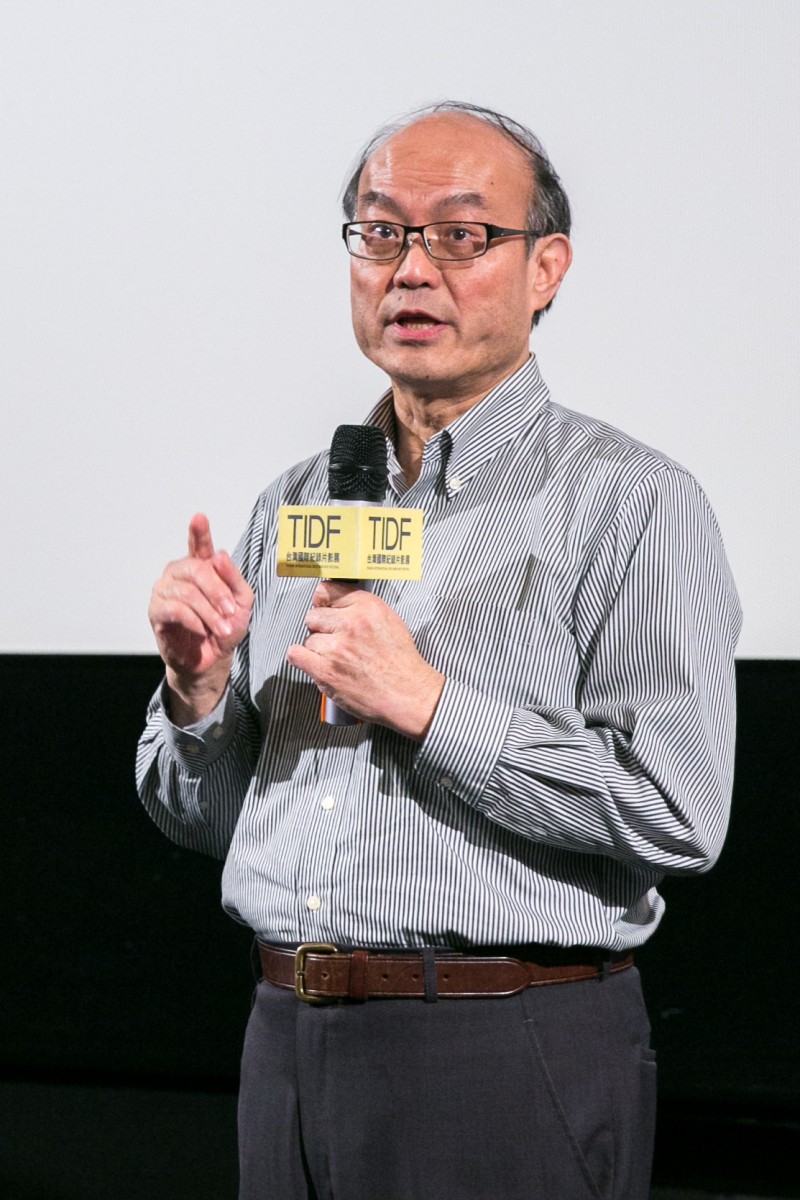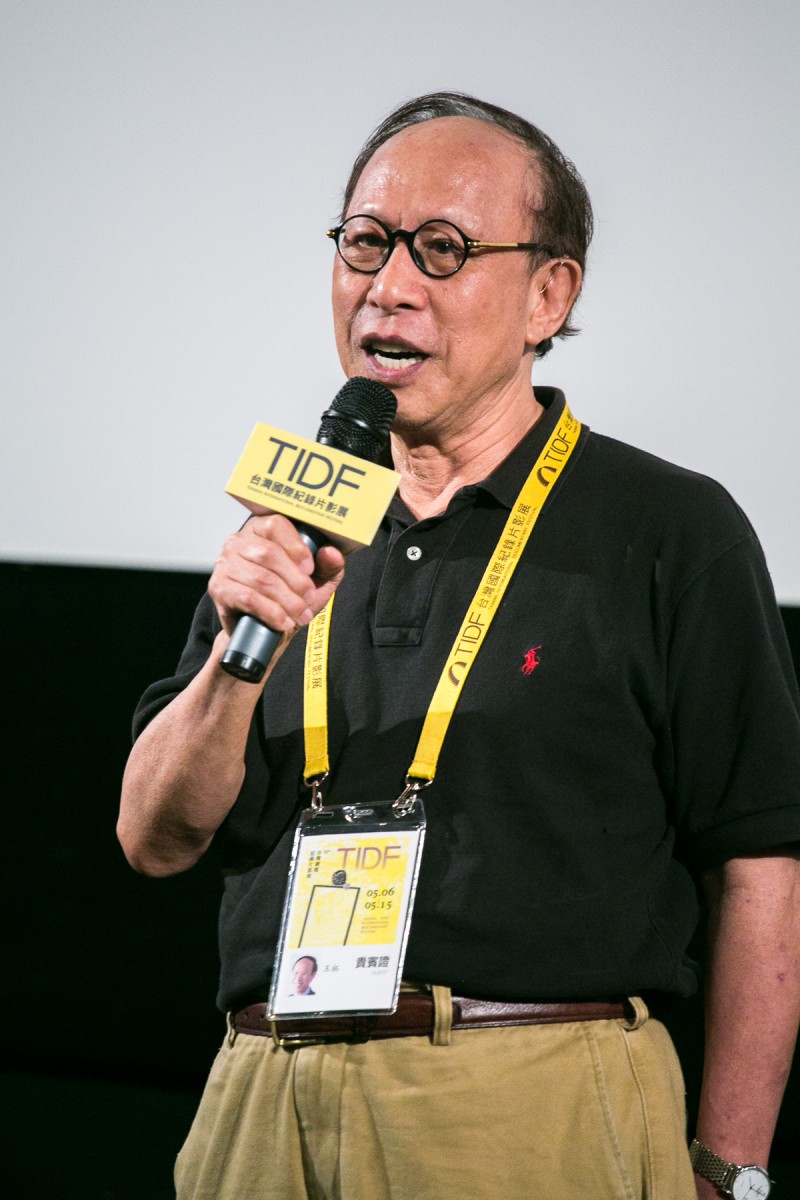 Marking its 10th edition this year, TIDF is now 18 years old, reaching the age of adulthood. TIDF Programme Director Wood Lin (林木材) says that "The opening is like a Coming-of-age ceremony. The films made by Green Team are like enlightenment to a generation. The festival would like to see these screenings as an act of passing on the inheritance to the next generation, and aspire audience from different ages may all come to the festival and celebrate with us."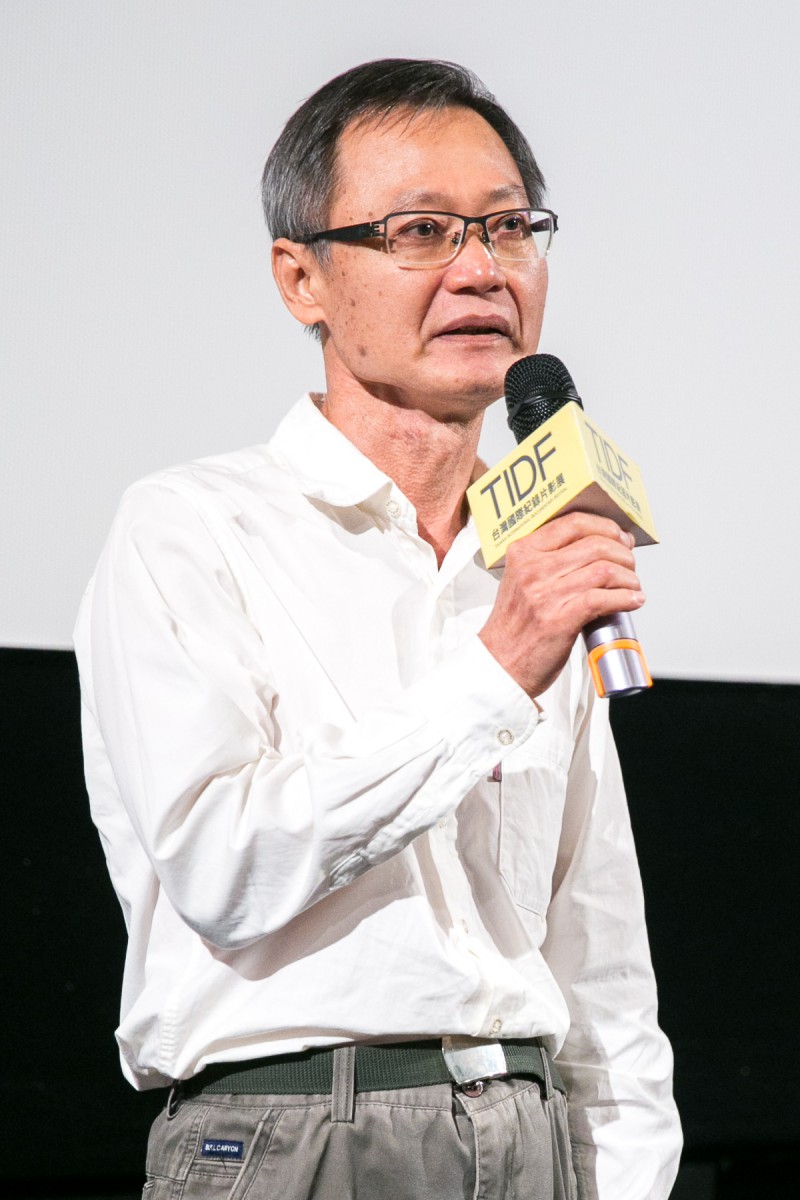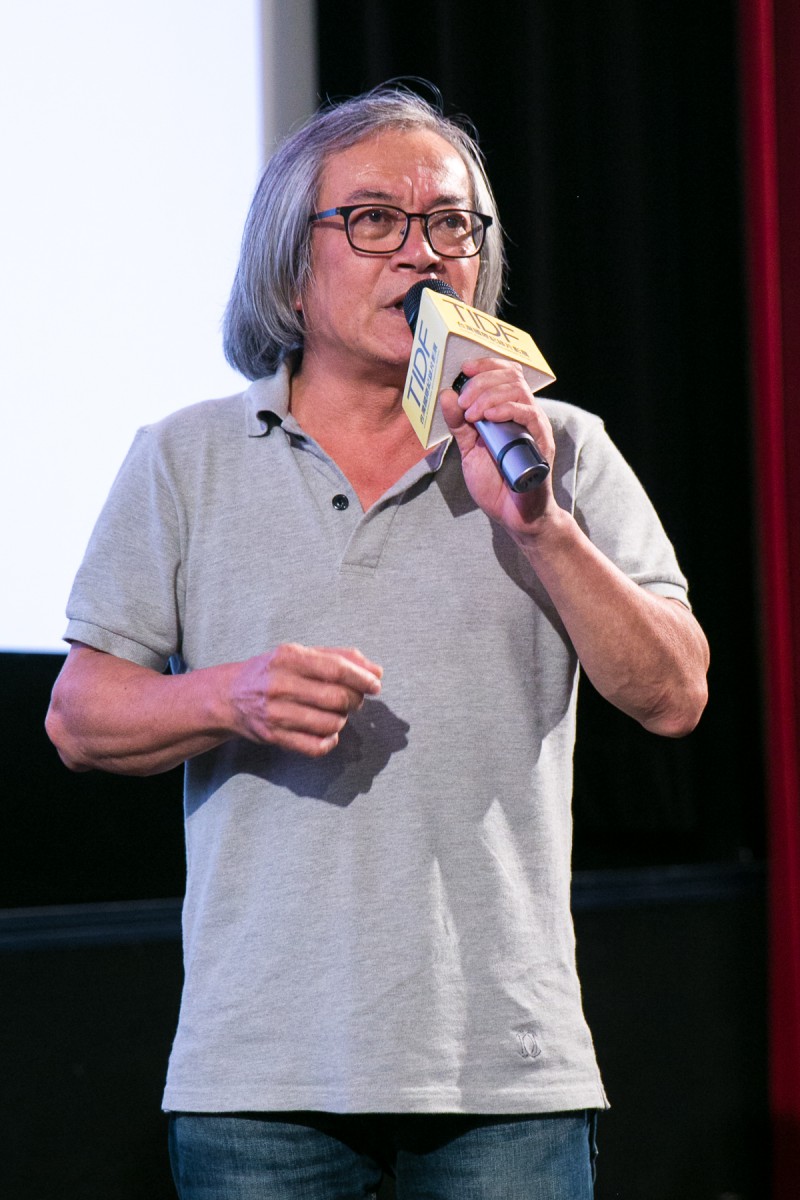 In addition, important figures who gave birth to the TIDF (originally funded as Taiwan Biennale International Documentary Festival ) such as WANG To(王拓), CHANG Chao-Tang(張照堂), HUANG Chien-yeh(黃建業), CHANG Chang-Yan(張昌彥), LEE Daw-Ming(李道明), CHEN Wen-Pin(陳文彬)also reunited and look back on the times of the preparation of the festival. As the festival representative of past editions, WANG To also recalled fondly of the contribution Green Team made for the development of democracy in Taiwan.
Founded in 1998, Taiwan International Documentary Festival, TIDF has established a permanent office under CTFA. Continuing with the festival`s core spirit 'Re-encounter Reality', 134 films are selected this year and is further planned into 12 programmes, 190 screenings, 9 professional forums, and over 100 QA sessions. Moreover, there will be two theatrical performances, demonstrating the maturity and stability of TIDF as the platform for documentary screenings and interaction, as well as encouraging crossover collaborations for further interaction between documentary and various art forms.As the only film festival with a major international entry competition, TIDF not only includes exciting works from all over the world, but also invite international filmmakers to Taiwan for participation and further interact with Taiwan audience as well as filmmakers. TIDF aspires to become the most important, free, and tolerating documentary platform in Asia and Chinese communities.
The 10th TIDF will take place from May 6 to May 15 at Shin Kong Cineplex, SPOT Huashan and various venues in Taipei. The festival will run for 10 days showcasing exciting works, including those by the revered filmmakers: Mohsen MAKHMALBAF, Chantal AKERMAN, and Patricio GUZMAN. "Director in Focus: Hubert SAUPER" will present his "Africa Trilogy," which depicts the 'Dark Continent' under the influence of post colonialism and Multinational Corporations. "Salute! Chinese Independent Documentaries" shows the independent films with audacious and skeptical spirit from Hong Kong and China.
This year, we will presents "What's the Colour for Documentary? The 30th Anniversary of Green Team" for celebrating the 30th Anniversary of Green Team, the first and the most important non-mainstream media in Taiwan. TIDF collaborates with Taiwan Green Team Documentary Film Association, to organize a complete retrospective of their works, which document various social movements that made a huge impact on the development of Taiwan's democracy after 1986. In "MY Action: The Folk Memory Project", TIDF introduces works made byWU Wenguang, who is taken as the father of China independent documentary, and young filmmakers from Caochangdi Workstation. Their works that capture the oral history of "Big Famine" were made during their return to their home villages. Both theirs films and theatrical pieces and will be presented in TIDF this year."Documemory: Re-enactment" will screen 7 documentary works that uses "re-enactment" as their method in order to depict the intricate layers of reality and memory. "Stranger than Documentary" collects the most creative and experimental short films that will challenge the given definition of documentary.
Besides exciting screenings, TIDF also invites film workers from all over the world to Taiwan for further interaction with the audience. There will also be events such as Master Class, Daily Talk, DOC café, and Morning Yoga, assuring the most abundant festival experience ever. We welcome everyone to participate and celebrate together.For more information, please visit www.tidf.org.tw